First listed on: 10 September 2021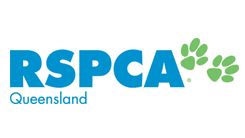 General Manager Animal Operations
RSPCA Qld is seeking an outstanding manager for their Animal Operations. You will be passionate about empowering our staff to deliver on the organisation's animal vision, operational strategy and infrastructure and the broader organisational purpose and strategy. Your ability to deliver outstanding results, provide strong leadership to the Animal Operations team, develop constructive and collaborative industry-wide working relationships, and deliver change and continuous improvement will be essential in this role.
In your role you will:
Provide positive motivational leadership in the context of team building to all staff and volunteers in Animal Operations and the organisation at large
Develop and deliver the Animal Operations strategic plan, linked directly to the delivery of RSPCA Qld's overall Strategic Plan
Develop animal operational management capability, systems and infrastructure
Take a cross-matrix approach by working with other divisions to deliver on the organisation's animal vision, operational strategy, and infrastructure and the broader organisational vision and strategy
Work collaboratively with third party organisations and other animal organisations both in QLD and nationally to deliver an integrated strategy and way of working to further the wellbeing of animals
Provide leadership, coaching and support to the Animal Operations Team to enable their growth and development
Identify opportunities to enhance the enrichment and behavioural outcomes for RSPCA Qld's animals, both when in our care and also for animals in the community
Develop a behaviour strategy to enrich the lives of all animals within RSPCA Qld as well as animals in the community
Develop a Shelter strategy to ensure that RSPCA Qld shelters are run effectively and efficiently, delivering strong outcomes aligned to our three pillars of Animals, People and Community
Drive inclusive support environment to enable every Animal Care Centre to deliver outstanding animal outcomes
Ensure a strong relationship with all partners including Foster Parents, Councils, and Rescue Groups
Help to drive a positive culture by role modelling our values and behaviours
Take a lean (or similar) process improvement approach to the analysis of internal operations to identify areas of process enhancement, generate and implement solutions and review to ensure sustained improvement
The successful candidate will possess the following:
Bachelor degree in an animal related field, e.g. Veterinary, Animal Science, Behaviour
Post graduate qualification in business, commerce, operations or advanced business analytics
Minimum 10 years' experience developing high performance teams and culture
Minimum 5 years talent management experience in a medium or large size organisations
Ability to achieve deliverables across a cross-matrix environment
Proven track record finding great people, enabling them to fulfil their potential and maximise their performance (e.g. Team engagement score 85+)
Ability to translate business strategy into tactical operating plans
Minimum 5 years' experience in developing operational management capability, strategy, systems, and infrastructure
Comprehensive understanding of digital technologies and up to date with the latest trends and best practices in digital operations and measurement
Strong track record of success at senior leadership level
Minimum 5 years' experience applying project management methodology
Minimum 5 years' experience translating data-driven insights into tangible changes in operational processes and successful frontline implementation
This is a full time position, based at our Head Office in Wacol.
Culture
You will be part of an organisation which is:
Energised by an incredible purpose and passion to achieve the best outcomes for animals everywhere
An environment that will help you thrive, grow and be a better you
Exceptional talent, teamwork and teams is the most important thing to us.
Benefits
A competitive remuneration package is on offer, dependent on skills, experience and performance. Working at RSPCA Qld also offers unique benefits including:
The opportunity to lead an outstanding team of individuals with the opportunity to coach and see others grow and develop in their roles
Free animal adoption
Free veterinary services
How to apply
Please include your current resume and a cover letter outlining why you believe you are the best candidate for the role.
Location:

QLD - Wacol
Work Type:

Full Time
Category:

Business Development/Continuity
Economist/Business/Finance
Health & Medical