Senior Cybersecurity Analyst - [Archived Advertisement]
First listed on: 06 July 2020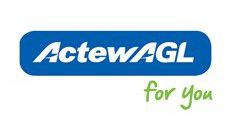 Our Technology team are looking for a Senior Cybersecurity Analyst to take a lead role in supporting the organisation to improve its information security posture.
The core mission of the Cybersecurity Operations team is to prevent, detect and respond to cybersecurity threats, events and incidents. You will be pivotal to improving and executing Cybersecurity Operations.
You'll play a key role in providing advice to the business, developing strategy and implementing frameworks that enable the business to improve security.
You will be responsible for:
Managing and maintaining the Security Information and Event Management (SIEM), including driving and executing the strategy to mature the SIEM capability.
Executing the day to day triage of SIEM events, including driving automation
Continuously improving and documenting the operational processes (playbooks) to action SIEM events of interest
Executing cybersecurity incident response
Providing input into the management of cybersecurity risks and monitoring of cybersecurity threats
Supporting delivery of the cybersecurity strategy and roadmap
Undertaking security testing to assess system and organisational risk
Engaging with and providing advice to the Technology Division and wider stakeholders across the organisation
As a member of the Technology team, you will have the opportunity to be part of a positive team culture that is all about transformation through technology. We value people who are collaborative, flexible, empathetic, respectful and disciplined and work together to achieve best for business outcomes.
We are an Equal Opportunity Employer who embraces and fosters a culture that supports diversity, inclusion and respect, where people are empowered to fulfil their potential. We welcome people with diverse skills, experiences, perspectives and backgrounds, and encourage applications from women, Aboriginal and Torres Strait Islander people, people with disability, people that identify as LGBTIQ+, and people from culturally and linguistically diverse backgrounds.​
We'll need you to have:
Experience in Cybersecurity Operations, including building cybersecurity capabilities
Minimum of 5 years working in a cybersecurity focused role
Engineering experience managing security technologies such as SIEM, IPS, vulnerability scanning, application whitelisting and endpoint protection
Experience in event triage, incident response, vulnerability management, analysing threat intelligence and providing risk based advice
Experience with Windows, Linux and cloud technologies
Industry recognised cybersecurity qualifications such as GCIH, GPEN, CISSP or GCFA
Experience working with a broad range of stakeholders to achieve business outcomes
About our application process:
To apply, please log onto our online recruitment portal, submit your resume and maximum two-page job pitch outlining the skills, experience, and capabilities you can bring to this role to make it a success.
Applications close 11pm on Sunday 19th July 2020. To learn more about this exciting opportunity we urge you to contact John Danassis, Information Security Manager on (02) 6248 3575.
Closing Date:

19 Jul 2020
Location:

ACT - Canberra
Salary:

$123,847 to $146,1146
Work Type:

Full Time
Category:

Energy
IT & ICT