Group Manager Customer Engagement - [Archived Advertisement]
First listed on: 16 August 2019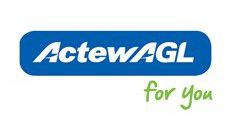 Group Manager Customer Engagement
ActewAGL has an exciting senior leadership opportunity! We are looking for an experienced and motivated leader to join our team as the Group Manager Customer Engagement.
Reporting to the General Manager Retail, you will be responsible for all aspects of the ActewAGL Retail customer experience. You will lead ActewAGL's primary contact centre (responsible for customer services and sales), and will have the ability to take a sophisticated approach to managing service delivery across electricity, gas and water customers.
Operational execution is key – you will take a well functioning, hard-working team to the next level. You will drive excellence in all customer touchpoints with a solution-focused attitude and a determination to find the best outcome. You will action strategies to improve CX which translate into quantifiable commercial outcomes.
Why work for us?
We are an electricity, gas and solar retailer proudly based in the nation's capital and for more than 100 years we've been an active part of the community. As the world around us continually changes, we want you to work with us to explore creative solutions to help our customers.
ActewAGL is an Equal Opportunity Employer which values diversity and inclusion. We encourage applicants from diverse backgrounds, including Aboriginal and Torres Strait Islanders, people with disabilities, people from culturally diverse backgrounds and all ages. We also have a strong focus on gender balance within the organisation and encourage women to apply.
We boast a positive team culture that encourages and inspires. We are a team of forward thinking individuals and operate in a flexible and autonomous environment. We offer generous salary and benefits including competitive pay, subsidised gym memberships, leadership and professional development programs, staff rewards, recognition programs and much more...
Key responsibilities
Provide coordination and oversight of our engagements with customers, including the management of its main contact centre, responsible for both customer services and sales.
Establish, monitor and respond to strategic and operational business objectives, targets and key performance indicators (including the establishment of a Net Promoter Score system).
Own the development and implementation of a Customer Reference Group (online and in-person), and ensure customer insights and feedback inform our approach to customer engagement and product development.
Convert customer feedback, insights and trends to actions which resolve pain points/ demonstrate opportunities across journeys.
Drive technology and system decisions from a business perspective for efficient customer and business outcomes.
Design and own a robust root cause analysis framework to connect patterns across channels, journeys and services (including complaints)
Provide advice on any trends or changes to the business environment which have the potential to impact on the CX for ActewAGL Retail's customers.
Ensure operating costs are handled within budget, with a continued focus on lowering spend and growing efficiency.
We would like you to have:
Tertiary qualifications in a business related discipline or equivalent experience
Demonstrated leadership qualities and/or people management experience to sustain a high performing culture; especially in a complex environment with challenging priorities
Demonstrated ability to make timely decisions based on sound professional judgement and consideration of risks
Financial management and budgeting experience to ensure efficient and effective operations
The ability to focus on the customer, whilst maintaining corporate objectives in planning and decision-making
Experience implementing new technologies/systems.
Does this sound like you? If yes, we would love to hear from you!
To apply for this opportunity, you can log onto our online recruitment portal, submit your resume and a brief covering letter outlining the skills, experience and capabilities you have to be successful in the role, as outlined in the ''we would like you to have' section of the job advertisement.
To learn more about this exciting opportunity we encourage you to contact Rachael Turner, Acting General Manager ActewAGL Retail on (02) 6248 3655.
Applications close on Sunday 1st September 2019.
Closing Date:

01 Sep 2019
Location:

ACT - Canberra
Salary:

$184,258
Work Type:

Full Time
Category:

Energy
Retail