First listed on: 29 March 2020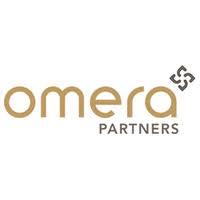 Executive Director, Cluster Partners
Infrastructure NSW
NSW Government is delivering the biggest infrastructure program in Australian history
Bring your delivery and commercial capabilities to unique opportunities in Government
Senior executive leadership role based in Sydney
About us
Infrastructure NSW is an expert advisor to the NSW Government on the State's infrastructure needs and priorities. We provide rigorous and independent advice to prioritise infrastructure investment and ensure infrastructure investment decisions are informed by expert analysis and advice, robust assessment, independent assurance, and long-term planning.
With a current infrastructure portfolio of $93 billion, the NSW Government is focussed on ensuring that major projects are delivered in a timely and cost-efficient manner. This is achieved through the Infrastructure Investor Assurance Framework (IIAF), which provides Government, as the investor, with confidence that the State's infrastructure program is being effectively developed, monitored and delivered.
The Investor Assurance function of Infrastructure NSW oversees the whole of government infrastructure program to ensure that NSW Government agencies are developing and delivering fit for purpose, timely and cost-effective solutions that meet the needs of the NSW community.
The opportunity
This is a critical time for this appointment. With the Government's current investment portfolio of over 740 projects, many of which are in delivery phase, the NSW Government is delivering the biggest infrastructure program in Australian history. With increasing expectations of Government to take a portfolio-wide view, this role will be highly attractive to candidates who are interested in bringing their delivery and commercial capabilities to unique opportunities in Government.
Reporting to the Deputy Chief Executive Officer and Head of Assurance, the Executive Director, Cluster Partners will be responsible for the oversight of a portfolio of projects, leading, advising, directing and planning investor assurance as well as developing broader public sector capability. The role is fully accountable for providing high quality, accurate and comprehensive advice and of analysis provided to all relevant investors and stakeholders to support effective planning decisions across the portfolio.
About you
You will require experience in infrastructure at state or national level, have demonstrated experience in delivery or project management and have commercial acumen and analytical expertise. A demonstrated track record of identifying key issues or trends from data analysis and the strategic capability to identify issues and develop solutions will be essential. The ability to work collaboratively, with transparency and trust, with highly attuned judgment, resilience and a service mentality, along with excellent communication, influencing and people management skills will also be essential.
You will have the ability to influence, collaborate and negotiate at all levels and, above all, you will need to be an inspiring and transformational leader, who can contribute to the ongoing development of Infrastructure NSW.
Our commitment to diversity
Great people come from all walks of life and at Infrastructure NSW we are committed to creating a diverse, inclusive and flexible workforce which reflects the community and the customers we serve.
How to apply
For more a copy of the role profile, or for further information, please email Kate Tinkler at ktinkler@omerapartners.com. All applications should be emailed directly to Omera Partners at infrastructure@omerapartners.com and include your cv and covering letter.
Closing date: 14 April 2020
Closing Date:

14 Apr 2020
Location:

NSW - Sydney
Work Type:

Full Time
Category:

Engineering
Public Sector
Stakeholder Management/Engagement