First listed on: 03 September 2021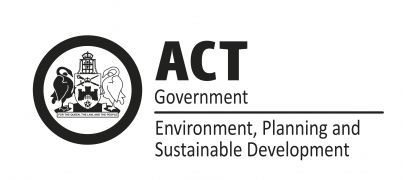 Environment, Planning and Sustainable Development
Environment, Water and Emissions Reduction
Executive level 2.2
Remuneration: $291,186 - $302,749 depending on current superannuation arrangements (PN: E692)
Canberra has committed to be a net zero emissions city by 2045 at the latest.
As a prosperous, educated and progressive community, we are ideally placed to show the world how to meet this global challenge.
Our climate is already changing and the necessary adjustments to how we live, work and play will take time.
As Executive Group Manager, Climate Change and Energy you will have a high level of leadership, policy acumen and advocacy and a proven capacity to work collaboratively, lead engagement activities and provide strong representation for the group and Directorate.
The successful applicant will be required to provide quality robust advice on planning and implementing effective strategies and policies relevant to your group and contributing to and engaging in the development of Directorate-wide and whole-of-government strategies for the benefit of the ACT community.
The Directorate's Climate Change and Energy Group is responsible for developing and implementing policy to guide the ACT's adaptation to current and expected effects of climate change and to assist all sectors - government, non-government, business, community and households.
Climate change mitigation and adaptation action is guided by the Government's commitments in the Parliamentary and Governing Agreement, the ACT's Climate Change Strategy 2019 - 2025; Living Infrastructure Plan and the Zero Emission Vehicles Action Plan.
The role reports directly to the Deputy Director-General, Environment, Water and Emissions Reduction and is responsible for delivering high quality and value services across government and to the community in the areas of:
Climate Change and Energy Policy,
Climate Change and Energy Programs, and
Climate Change Partnerships.
Remuneration: The position attracts a remuneration package ranging from $291,186 - $302,749 depending on current superannuation arrangements of the successful applicant. This includes a cash component of $231,249.
Contract: The successful applicant will be engaged under a performance-based contract for a period of up to five years. Prospective applicants should be aware that long-term engagements are tabled in the ACT Legislative Assembly.
How to Apply: For further information, please visit www.jobs.act.gov.au
Contact Officer: Geoffrey Rutledge (02) 6207 5001 geoffrey.rutledge@act.gov.au
Applications Close: 23 September 2021
Closing Date:

23 Sep 2021
Location:

ACT - Canberra
Salary:

$291,186 - $302,749 depending on current superannuation arrangements
Work Type:

Full Time
Category:

Climate Change/Climate Science
Energy
Policy/Governance
Stakeholder Management/Engagement
Sustainability/Environment
APS Classification:

Executive Level 2