First listed on: 19 January 2022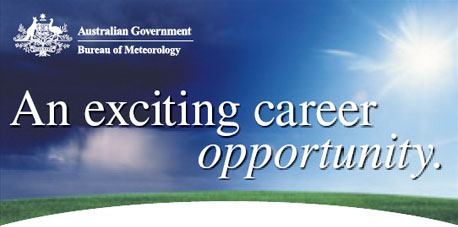 Manager, Hazard Preparedness & Response (NSW & ACT)
The Bureau of Meteorology is undergoing a significant transformation to deliver a more customer centric, unified and resilient national operation. This is an exciting new strategic direction for the Bureau which will transform the way we deliver services to Australian communities.
The future operating model for the Bureau will open new career pathways and enhance our culture to empower our people to learn and grow. As part of this transformation, we are introducing new roles that will assist the Bureau in delivering world class weather products and services within the newly formed Community Services Group.
This group is comprised of Decision Support Services (DSS), Environmental Prediction Services (EPS), and National Production Services (NPS) which have been configured to enable scalable, national and resilient services. The Decision Support Services Program will lead customer engagement within the Community Services Group with an overarching mission to deliver tailored, relevant and timely information to enable better decision making.
The Decision Support Services Program is characterised by its shared understanding of the impact that weather, water, climate and oceans have on the decisions that Bureau customers make every day.
Operating with a national capability, the program will be accountable for leading engagement with the Australian community and the emergency management sector. This will be delivered by two dedicated teams: Community Engagement (CE) and Hazard Preparedness and Response (HPR).
The Manager, Hazard Preparedness and Response – NSW/ACT, is a new role within the Decision Support Services Program, under the Community Services Group.
The HPR teams provide tailored services across weather, climate, water and oceans to emergency management and first responder customers and key national stakeholders. In transforming how we communicate with our customers by utilising our knowledge of their decision making processes, we will enhance our customer's ability to manage their weather, flood and climate risks by interpreting impacts including timing, uncertainty and vulnerability.
Reporting to the regional Manager, Hazard Preparedness and Response - East, the successful candidate will have the unique opportunity to establish the Community Services group foundation for the Decision Support Services capability, whilst leading and empowering our people as the Bureau transforms its national operations approach.
Applications close: January 31, 2022



Closing Date:

31 Jan 2022
Location:

NSW - Sydney
Salary:

$119,495 - $134,208 per annum + 15.4% super
Work Type:

Full Time
Category:

Emergency Services/Management
Public Sector
Sustainability/Environment
APS Classification:

Executive Level 2