First listed on: 15 October 2017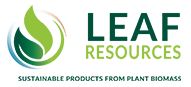 Chief Financial Officer
Leaf Resources is a dynamic small company currently requiring a skilled CFO to manage financial and reporting aspects of the company. The business has a clear investor strategy, strong strategic plan and focus and an impressive team to take the organisation to the next level. The company is ready for commercialisation with negotiations in Malaysia for its first site, well advanced and requires a CFO who can add to the team, not just with financial skills but as a member of the operational team.
Leaf Resources is an ASX listed company, capitalised at $15 - $20 million. We are commercialising an enabling technology for the emerging biorefinery industry, the Glycell process. The Glycell process is a disruptive technology that alters the economics of using biomass as a building block for the production of biobased chemicals, bioplastics and other renewable products. Full details are available at our website www.leafresources.com.au
The position of CFO will report directly to the CEO, but also be an integral part of a commercial team seeking to achieve the company's goals. As Leaf Resources is a relatively small company currently with 6 staff, the role is hands on and requires the following key skill:
Monthly accounts;
Cash flow reporting;
Half yearly and yearly accounts to ASX requirements;
Taxation
Supervision of a part time accounts officer.
Ability to assist with commercial contracts and legal liaison
Experience in a listed Company environment.
Additional desirable skills and experience include:
R&D tax incentive/grant preparation;
Company Secretarial/governance skills and experience, and;
The successful applicant will have relevant tertiary qualifications, ideally CA / CPA and experience in the above functions in order to fulfill the demands of the role.
In addition, you will have excellent interpersonal and communication skills, required to build effective working relationships, both within and outside the organization, able to work self-sufficiently, be comfortable in a small group and be capable of liaising with and presenting to the board.
The role is envisaged to be a 4 day a week role, however at half yearly, yearly statement and audit periods, a larger time commitment will be required. The company's office is located at Eight Mile Plains, Queensland.
A competitive remuneration package
STI & LTI components (Shares)
For a confidential discussion, please contact Ken Richards on 0403 385 051 or email info@leafresources.com.au
Location:

QLD - Brisbane
Salary:

A competitive remuneration package
Work Type:

Full Time
Category:

Accounting
Banking & Finance