First listed on: 12 July 2017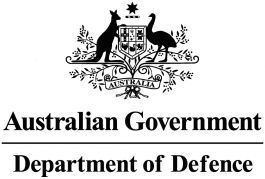 The Capability Acquisition and Sustainment Group is seeking an outstanding senior executive to fill the Senior Executive Service Band 2 position of Head Helicopter Systems Division. With a combined Australian Public Service and military workforce of over 5,000 people, Capability Acquisition and Sustainment Group manages the delivery of more than 150 complex projects and over 100 sustainment products, with an annual budget in excess of $12 billion. This position is based in Canberra.
Within the Capability Acquisition and Sustainment Group, the Helicopter Systems Division is responsible for delivering and sustaining a range of complex, sophisticated military equipment that underpin defence capability. With a divisional workforce of over 420 including a mix of Australian Defence Force members and Australian Public Service Officers and an annual budget of around $1 billion, the Division oversees the through-life support and upgrade programs for nine helicopter types, two unmanned aerial vehicle (UAV) systems and seven major capital projects.
The position of Head Helicopter Systems Division will work closely with Defence's most senior leaders and Defence Industry partners, both in Australia and overseas, to deliver vital capability to the Australian Defence Force.
In accordance with the Defence Leadership Behaviours, to be a strong contender for this position, you will be a flexible and collaborative leader who is prepared to take calculated risks. You will be resilient, have proven high level communication skills and be personally accountable for the quality of advice and the delivery of results. You will be self-aware, positive in considering and respecting a diversity of ideas and perspectives, and have the courage to challenge the status quo when it does not serve the required outcome.
The remuneration package includes superannuation, an Executive Vehicle allowance and, where applicable, relocation expenses. The salary component for this position may be negotiated with the successful candidate within the Defence SES Band 2 salary range.
Engagement may be negotiated on an ongoing basis or for a specified term. To be eligible for ongoing engagement, an applicant must be, or intend to become, a permanent Australian citizen. This position is a security-designated position. The successful applicant will be required to undergo a security assessment to the appropriate level.
To discuss the requirements of this position, after first reviewing the selection documentation, please telephone Mr Kim Gillis, Deputy Secretary Capability Acquisition and Sustainment, on (02) 6265 7363.
Applicant information packs, including selection criteria and application instructions, can be obtained by visiting https://defencecareers.nga.net.au/cp/?audiencetypecode=defenceext.
Applications close at 11:30pm (AEST) Sunday, 23 July 2017.
For SES administrative recruitment enquiries please contact the Directorate of Senior Officer Management on 02 6265 2024.
Closing Date:

23 Jul 2017
Location:

National - Canberra
Work Type:

Full Time
Category:

Aviation
Defence
General Management
Procurement, Logistics & Supply Chain
Science/Technology/Research
APS Classification:

Senior Executive (Specialist) Band 2