First listed on: 25 August 2019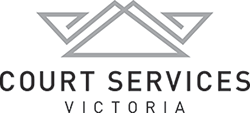 Senior Project Manager
Contribute to the family violence reforms in the Magistrates' Court of Victoria.
Following the Royal Commission into Family Violence, the Victorian Budget 2019-20 made an unprecedented investment to respond to its 227 recommendations, including a significant investment to improve the court system. This reform agenda is reflective of the joint commitment by the Victorian Government through the 10 Year Plan to end family violence and Court Services Victoria (CSV) to improve the experience for victim survivors and perpetrators of family violence and court users more broadly.
The courts are leading implementation of 24 of these recommendations. The delivery of these changes stretches across all Victorian courts and tribunals, including the Children's Court, Country Court, Coroner's Court and Judicial College of Victoria. However, these changes predominantly impact the Magistrates' Court.
A key project of the Courts' Family Violence Reform Program is the establishment of the Specialist Family Violence Courts (SFVC) at five locations across Victoria. The objectives of the SFVCs are to provide:
• specialist support and effective legal responses for all victims and perpetrators
• better and safer access to the courts and specialist services
• appropriate joined-up responses for victims and perpetrators a skilled and sensitive workforce.
The Senior Project Manager will responsible for overseeing the implementation of the SFVCs at the last three sites during a period of family leave for the incumbent.
How to apply
To apply, please click the 'Apply Now' button, ensuring you include the following documents in your application:
resume
a short covering letter
completed application form (see file attachment)
For further information on the position, please see the attached position description.
Other information
Court Services Victoria (CSV) is the employer of staff at all Victorian courts and tribunals, the Judicial College of Victoria, and the Judicial Commission of Victoria. CSV offers a wide range of legal and non-legal career options as well as attractive employee benefits.
CSV is committed to building a diverse workforce and inclusive culture. We strongly encourage people of all abilities to apply, particularly people of Aboriginal and Torres Strait Islander heritage, and those who may experience diversity or disability related barriers in securing employment.
Magistrates' Court of Victoria's vision is that all employees access and enjoy the same rights, responsibilities, resources and opportunities regardless of their gender, identity or cultural beliefs. The Magistrates' Court of Victoria is committed to providing a safe and respectful workplace and has zero tolerance for violence against women.
Closing Date:

15 Sep 2019
Location:

VIC - Melbourne
Salary:

$141,103 - $161,511
Work Type:

Full Time
Category:

Community & Social Services/Programs
Project Management
Public Sector