First listed on: 04 October 2019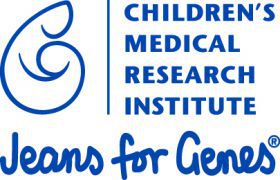 Work with one of Australia's most respected national and independent medical research institutes, making an important contribution on this ground-breaking international cancer research project
Gain valuable sector experience in this not-for-profit which offers flexible arrangements, a diverse team and world-leading big data health goals
Located in Westmead, one of Sydney's and Australia's major biomedical research hubs
Children's Medical Research Institute (CMRI) was Australia's first dedicated paediatric research facility and is now one of the nation's most highly regarded independent medical research centres. Our research focuses on the areas of cancer, neuroscience, embryonic development and birth defects, and gene therapy and we have a strong international reputation based on our research outcomes. CMRI's research programs are supported by state-of-the-art facilities and committed research and support staff. Our achievements are made possible by a loyal network of community supporters, highly engaged donors and the very successful Jeans for Genes® fundraising campaign.
The ACRF International Centre for the Proteome of Cancer (ProCan®) is located at CMRI. The ProCan team comprises over 30 staff in proteomics, pathology, software engineering and data science. They use innovative technology to measure thousands of proteins in tiny cancer samples. Led by CMRI's Professor Roger Reddel and Professor Phil Robinson, the ProCan team are analysing tens of thousands of all types of cancers in the 7 year project. Advanced computer analysis techniques are being used to compare the protein data with pathology results and clinical outcome data. The overall goal is to make a precise diagnosis of the cancer type and its molecular subtype, and to provide doctors with a list of treatments options to which the cancer is likely to respond and which to avoid.
Group Leader, ProCan® Data Technology
We're looking for a senior professional to lead a team working on solving big data challenges in the unique context of oncology and paediatrics. He/she will be responsible for providing research, technical and collaborative leadership to data science and software engineering as utilise platforms for data-driven discovery that span across both research and operational efforts. He /she will be responsible for setting the standards of ProCan's data curation procedures, protocols, quality and efficiency. This role will be to drive the accuracy and efficiency of data collection and management by maintaining and communicating clear curation standards. He/she will oversee the team of software engineers and data scientists who structure and analyse key program data and build the repository which will fuel insights and decision-making for ProCan, its partners and researchers worldwide.
Group Leader, Procan Data Technology candidates should have strong leadership experience, along with experience creating and disseminating procedures and protocols at scale. A track record in the field of oncology or other clinical or research environment will be particularly well regarded. He/she must have experience leading others to adhere to standardised rulesets while allowing for discovery and continuously assessing the quality of the team's output. Strong candidates will also have experience in leading systems architecture, software engineering and data science teams.
The Group Leader, ProCan Data Technology role is outcome focused and will work closely with the ProCan Cancer Proteomic, HistoPathology, Oncology and Operations teams to ensure the Data Technology team is delivering priority outcomes and upholding the highest quality for research data management and analysis.
Responsibilities:
Participate as a member of the ProCan Executive to maintain alignment of program activities and priorities to delivery against ProCan grant commitments and strategic objectives
Through consultation and collaboration, lead the innovation, development and implementation of strategy for computational challenges including data management, study design, data synthesis and infrastructure and methods projects
Operationalise data curation guidelines by creating protocols, procedures, and trainings for team members to efficiently curate program data
Set quality assurance standards for data abstraction and track quality performance over time
Research, interpret and provide answers to high value research questions, requiring synthesis of multiple data sources.
Translate data requirements into clear protocols that inform how to analyse, combine, check, store and extract data
Lead team members in training and continuous education to implement curation rules with consistency, context, and accuracy
Provide clinical insight for project scoping and project deadlines in conjunction with the Operations team
Technical Qualifications/Skills:
Bachelor's degree in science, engineering, computing, biology, nursing, health sciences, business, management or other related majors
Secondary degree preferred: MD, PhD, MPH or related
8+ years' experience in a research/clinical setting and/or as technology lead or CIO
Developed (from scratch) and implemented protocols, policies, clinical research forms, reference manuals or other procedural components in a clinical setting
Established Quality Assurance or auditing standards in a clinical setting
Deep and varied oncology, proteomic and/or bioinformatics experience, working with novel concepts
Leadership Qualifications/Skills:
Management of large teams, including managing managers
Experience translating key directives from upper management to direct reports, linking individual work to a larger purpose and mission
Experience in a fast-paced, flexible environment
Excellent interpersonal, written and verbal communication skills
Ability to work efficiently under time constraints while maintaining attention to detail
Tech savvy nature to utilise software and analytics tools that are core to the operations of the ProCan Data Technology team
You will be provided with a competitive remuneration package in accordance with qualifications and experience. Flexible working arrangement available for the suitable candidate. Additional benefits include the provision of a Public Benevolent Institution salary packaging scheme and participation in an employer-contributed superannuation fund.
Applications should include a cover letter (citing PV1934), curriculum vitae and contact details (phone/email) of three professional referees and be forwarded to recruitment@cmri.org.au
Closing date for applications is 31st October 2019.
Please direct enquiries regarding the position to Edith Hurt, ProCan Operations Manager ehurt@cmri.org.au

Closing Date:

31 Oct 2019
Location:

NSW - Westmead
Work Type:

Full Time
Category:

IT & ICT
Science/Technology/Research