First listed on: 17 May 2022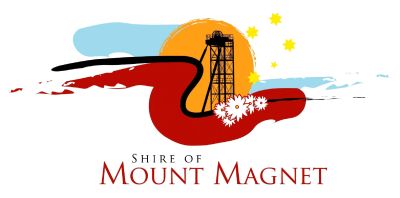 Deputy Chief Executive Officer
The Shire of Mount Magnet, situated 560kms north east of Perth, is the Geo Hub of the Murchison and abounds in culture, history and community. Following a recent organizational restructure, the Shire is seeking to appoint a Deputy Chief Executive Officer to strengthen Councils finance, governance and administration functions and to assist the Chief Executive Officer and Elected Members in leading their community in continued growth and prosperity.
As the Deputy Chief Executive Officer, you will be responsible for providing executive leadership, operational management and, in conjunction with the Chief Executive Officer and Council, driving community and economic development.
To be successful for this position you will ideally have previous experience in a Local Government Executive Management position, exceptional finance skills, a strong community focus, relevant tertiary qualifications, a proven reputation for good governance and a sound understanding of Local Government policies and procedures.
This position has been designated as a senior employee by Council in accordance with the Local Government Act 1995 and is offered on a performance based contract of between three to five years with a remuneration package in the range of $142,850 – $152,850 per annum. The package includes a base salary that will be negotiated with the successful applicant, a motor vehicle, superannuation, a 4x2 executive home, professional development and memberships, and telephone and utilities allowances. The successful applicant will be subject to completion of a six month probationary period.
Interested applicants must obtain an Application Package and address the Selection Criteria as outlined in the package that also provides details regarding the application process. For further information contact Ms Tralee Cable, Chief Executive Officer on 0417177524 or ceo@mtmagnet.wa.gov.au
KEY SELECTION CRITERIA
The following selection criteria are identified as being required to achieve the outcomes of the position. Applicants will need to provide evidence of their capability to meet each of the following criteria.
Essential
Extensive practical experience in the preparation of financial reports within a regulatory framework, including the complete preparation of final accounts evidenced by experience.
Experience in the preparation of budgets and ongoing review of actuals to budget estimates.
Tertiary qualifications in accounting, finance or business administration.
Knowledge of and demonstrated experience in local government Rating systems.
Comprehensive knowledge of and ability to interpret and apply legislation relating to accounting standards and processes applicable to the financial operations of a local government organisation.
Specific working knowledge of the Local Government Act 1995, the Local Government (Audit) Regulations 1996 and the Local Government Financial Management Regulations 1996.
Extensive experience with accounting software packages and Microsoft programs and the ability to implement system improvements.
Sound knowledge of information technology including computer systems and software operations.
Sound knowledge of contract and procurement practices in a local government context with a good understanding of governance procedures required to provide effective control over contract and procurement activity.
Working knowledge of Synergy and IT Vision operating systems.
Demonstrated experience in a senior management position or substantial experience in administration and finance that reflects team leadership and supervision management.
Well-developed interpersonal, public relations and communication skills.
Hold a current and unrestricted "C" class driver's licence.
Hold right to work in Australia.
Desirable
At Least 3 years or more experience in a similar position within local government.
Demonstrated knowledge of insurance portfolio matters relating to local government operations.
Demonstrated knowledge of corporate and strategic planning.
Interpersonal skills including conflict resolution, negotiating and public relations.
Well-developed decision-making abilities with innovative problem-solving skills.
Postgraduate Qualifications in Finance/Accounting, commerce or Business Administration Management will be well regarded
Location:

WA - Mount Magnet
Salary:

Package range of $142,850 – $152,850 per annum
Work Type:

Full Time
Category:

Accounting
CEO/MD
Economist/Business/Finance
Policy/Governance
Public Sector
Service Delivery
Stakeholder Management/Engagement