First listed on: 22 July 2021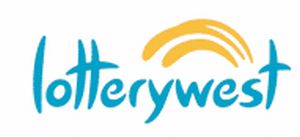 Senior Manager, Grants and Strategic Initiatives
Vacancy No: 21/067
Level/Salary: Level 8 $135,296 - $146,609 PSCSAA
Location: Subiaco
Tenure: Permanent
Job description:
Stakeholder Engagement and Collaboration
Leads and oversees staff engagement with community groups and organisations to ensure the delivery of high impact grant applications consistent with the priorities of Lotterywest Healthway's Community Impact Framework
Works with the General Manager to lead, convene and maintain effective engagement in priority areas of Lotterywest's grant activities across government, not-for-profit organisations and community.
Establishes and actively manages networks and partnerships, including with philanthropic organisations and other partners to leverage positive community outcomes
Works collaboratively to lead the integration of joint grants with Healthway where appropriate
Grants and Strategic Initiatives
Oversees the direction and policy focus for the delivery of strategic grant-making streams in priority areas
Responsible for the delivery of a consistent and effective community development approach in the delivery of Lotterywest's grants programs across a diversity of grant customers to facilitate and negotiate positive community outcomes
Advises on and responsible to implement the strategic direction to address gaps in grant delivery across the Lotterywest Healthway Community Investment Framework
Identifies opportunities for demonstration projects, pilots, partnerships and targeted grants that meet demonstrated community need
Advises on grant conditions consistent with the organisation's strategic direction and intent, including integration with Healthway as appropriate
Leads a purposeful and strategic approach to Lotterywest grant-making informed by social impact data, analysis and research
Leads the integration with Healthway's grants where possible to maximise community impact and minimise duplication across Lotterywest and Healthway
Leads, manages and responsible for the development of the Grants and Strategic Initiatives team, people and resources, to deliver a positive and productive work environment
Responsible with the General Manager to lead grant recommendations to the Lotterywest Board
Provides advice and support to the General Manager, working effectively and collaboratively with other senior staff to further organisational goals
Leads the incorporation of evaluation findings, social impact data, analysis and research into the team's policies and practice
Undertakes special projects as directed
Undertakes other duties as required
For further job related information:
Enquiries about the role can be directed to Lorna Pritchard, General Manager, Grants and Community Development on 08 9488 6264.
Application instructions:
Please view the About us section on our web page http://www.lotterywest.wa.gov.au/lotterywest/about-us and follow the link to Jobs WA by clicking Careers (find out more) – current career opportunities. Refer to the job pack for instructions on how to apply.
Suitable applicants may be considered for future similar employment opportunities during the next six (6) months at Lotterywest.
Closing date: 9:30am Monday 2 August 2021
Closing Date:

02 Aug 2021
Location:

WA - Subiaco
Salary:

Level 8 $135,296 - $146,609
Work Type:

Full Time
Category:

Policy/Governance
Public Sector
Stakeholder Management/Engagement