First listed on: 03 June 2019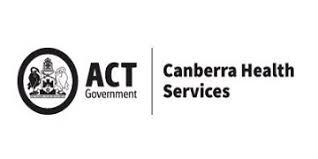 Culture Program Director
ACT Health
Office of the Director-General
Culture Review Implementation
Culture Program Director
Senior Officer Grade A
Salary Range: $143,116 (PN: 41857)
About us
The ACT Health Directorate is responsible for the stewardship of the health system in the ACT. ACT Health provides a strong policy and population health capability based on a foundation of world?leading health and medical research.
ACT Health develops strategies and sets the direction to ensure services meet community needs and expectations, deliver improved health outcomes, and that the health system is innovative, effective and sustainable now and in the future.
ACT Health has responsibility for:
Developing strategic policy and stewardship of the health system, including working with the Commonwealth on key health improvement initiatives
Managing demand for and supply of health services across the territory
Improving the health and wellbeing of the ACT population by promoting healthy behaviours and lifestyles and through ongoing monitoring and evaluation of health programs and policy
Preventing, and providing a timely response to, potential public health incidents
Leading the health workforce and clinical training strategy including building strong partnerships with key academic institutions and training providers
Commissioning and managing multi-million dollar contracts for the provision of health services, including partnerships with community sector organisations, peak bodies and advocacy groups
Managing a portfolio of infrastructure programs to ensure the ACT has world class, sustainable, fit for purpose clinical and patient care facilities
Monitoring and enforcement of public health regulations
Providing public health advice.
The ACT Health Directorate supports workforce diversity and is committed to creating an inclusive workplace. As part of this commitment, Aboriginal and Torres Strait Islander peoples, people with disability and those who identify as LGBTIQ are encouraged to apply.
ACT Health works closely with other ACT Government agencies such as the ACT Government's Canberra Health Services, Community Services Directorate, Justice and Community Safety Directorate, Chief Minister, Treasury and Economic Development Directorate, and emergency services providers such as the ACT Ambulance Service and the Australian Federal Police. Formalised consultative arrangements also exist with a range of agencies, such as the Health Care Consumers' Association (ACT), ACT Medicare Local and mental health, alcohol and drug, and other community service providers.
The tertiary and training sectors remain key partners in the planning, development and delivery of healthcare services. Partnership arrangements with the Australian National University Medical School, University of Canberra, Australian Catholic University and Canberra Institute of Technology are well established and serve to assure the future supply of skilled health professionals.
Culture Review Implementation Team
In September 2018, the ACT Government committed to holding an Independent Review into the workplace culture within ACT public health services. The Review was tasked with making clear recommendations to address specific issues that will improve workplace culture. The Final Report, containing 20 recommendations, was delivered in March 2018.
The Culture Review Implementation Team has been established to lead the planning for and implementation of recommendations arising from the Independent Review of Culture within ACT Public Health Services.
The Team will work closely with Ministers, Senior Executive in ACT Health Directorate, Canberra Health Services and Calvary Public Hospitals to ensure effective and efficient implementation of recommendations. The Team will also work collaboratively with public health staff to ensure effective engagement and communication and support timely delivery of recommendations.
Overview of the work area and position
As the Culture Implementation Program Director within the Culture Review Implementation Team you will use your experience and substantial knowledge on organisational development and change to successfully lead and deliver projects that underpin the evolution of a healthy culture across the ACT Public Health Service. To be successful, you will have a diverse range of experience and background in change, organisational development and leadership including experience external to government environments.
The Culture Implementation Program Director will report to the Culture Implementation Executive Branch Manager and will be responsible for design, delivery and evaluation of a program of strategic work directly related to enhancing workplace culture across the three arms of the ACT public health service. This may include undertaking research into best practice approaches, exploring contemporary ways of working to support a healthy workplace culture and collaborating with a range of stakeholders, internal and external to the public health system.
This role will be integral in coordinating engagement with Canberra Health Service and Calvary Hospital and ensuring a collaborative approach in developing, progressing and evaluating programs linked to enhancing a healthy workplace culture.
You will be responsible for building effective relationships and providing high-level strategic advice, so excellent stakeholder relationship skills, the ability to develop and maintain networks, strong interpersonal skills, highly developed critical thinking and coordination skills are a must. You will be required to consider best practice, strategic and evidence-based approaches that directly link to organisational development and leadership that will involve staff in the engagement and implementation of recommendations and help achieve business and change management objectives.
This is a great opportunity for an experienced 'people' professional to join an enthusiastic and committed team and lead a high profile and important organisation initiative.
Eligibility/Other Requirements:
Desirable:
Previous experience working in complex organisations with a diverse range of stakeholders.
Previous experience working on significant cultural transformation.
Tertiary qualifications in Human Resources, Psychology, Business Management, or related area; or equivalent professional experience, or work experience commensurate with tertiary qualifications.
Understanding of the public health sector and the diverse range of project management experience.
Prior to commencement successful candidates will be required to:
Undergo a pre-employment Police check.
Note:
This is a temporary position available for a period of three years.
Contact Officer: Jodie Junk-Gibson (02) 5124 9923 jodie.junk-gibson@act.gov.au
For further information, please visit www.health.act.gov.au ref 01JZP
Applications Close: 13 June 2019
Closing Date:

13 Jun 2019
Location:

ACT - Canberra
Salary:

Range: $143,116
Work Type:

Contract/Temp
Category:

Change/Organisational Management
Health & Medical