First listed on: 28 April 2019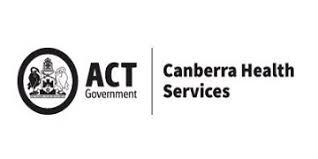 Chief Nursing Information Officer
ACT Health
Corporate Services Group
Digital Solutions
Office of the Chief Information Officer
Registered Nurse Level 5.4
Salary Range: $145,651 (PN: 43256)
About us
The ACT Health Directorate is responsible for the stewardship of the health system in the ACT. ACT Health provides a strong policy and population health capability based on a foundation of world-leading health and medical research.
ACT Health develops strategies and sets the direction to ensure services meet community needs and expectations, delivers improved health outcomes, and that the health system is innovative, effective and sustainable now and in the future.
ACT Health has responsibility for:
Developing strategic policy and stewardship of the health system, including working with the Commonwealth on key health improvement initiatives.
Managing demand for and supply of health services across the territory.
Improving the health and wellbeing of the ACT population by promoting healthy behaviours and lifestyles and through ongoing monitoring and evaluation of health programs and policy.
Preventing, and providing a timely response to, potential public health incidents.
Leading the health workforce and clinical training strategy including building strong partnerships with key academic institutions and training providers,
Commissioning and managing multi-million dollar contracts for the provision of health services, including partnerships with community sector organisations, peak bodies and advocacy groups,
Managing a portfolio of infrastructure programs to ensure the ACT has world class, sustainable, fit for purpose clinical and patient care facilities,
Monitoring and enforcement of public health regulations, and
Providing public health advice.
The ACT Public Service supports workforce diversity and is committed to creating an inclusive workplace. As part of this commitment, Aboriginal and Torres Strait Islander peoples, people with disability, culturally diverse people and those who identify as LGBTIQ are encouraged to apply.
Overview of the work area and position
The Corporate Services Group performs a critical enabling function for the long term success and sustainability of the ACT Health Directorate and the ACT health system. This Group is responsible for financial planning, budgeting and reporting; commissioning and evaluating the performance of public health services; strategic human resource management; digital solutions; strategic infrastructure and procurement; service demand planning and modelling; data management and activity-based performance; governance and risk management.
The Digital Solutions Division (DSD) is led by the Chief Information Officer (CIO) who provides high-level leadership, management and strategic advice in relation to technology services and capabilities across the ACT Health Directorate and Canberra Health Services. The Digital Solutions Division is responsible for the:
Development, implementation and support of the Digital Health Strategy.
Management of technology services and projects
Management of the relationship and services delivery by technology vendors including Shared Services ICT
Development, implementation and maintenance of technology policies and procedures.
Ensuring information security.
Eligibility/Other Requirements
Mandatory:
Registered or eligible to register as a General Nurse and Midwife with the Australian Health Practitioner Regulation Authority.
Prior to commencement successful candidates will be required to:
Undergo a pre-employment Police check.
How to Apply
For further information on how to apply please visit the Health website here
Contact Officer: Rebecca Heland (02) 5124 9340 rebecca.heland@act.gov.au
Applications Close: 16 May 2019
Closing Date:

16 May 2019
Location:

ACT - Canberra
Salary:

$145,651
Work Type:

Full Time
Category:

Health & Medical
Information Management/Library Services
IT & ICT