First listed on: 08 November 2018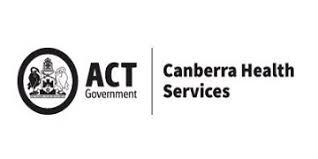 Radiologist
A growing service with exciting opportunities
Great location and lifestyle

Free parking and easy commuting

An attractive remuneration package will be negotiated
Salary Range: Indicative total package value of between: $ 271,472 - $330,441 inclusive of salary, applicable allowances and 10.5% super.
(PN: 31423, several)
About us:
Canberra Health Services is a values-led Directorate. Our values guide our day-to-day actions, behaviours, decisions and communications to successfully deliver the best services to meet the needs of our community. They were developed by us, for us and are unique to our work.
Canberra Health Services provides acute, sub-acute, primary and community-based health services to the ACT and surrounding region.
The key strategic priority for acute services is to deliver timely access to effective and safe hospital care services. The hospital delivers a full range of medical, surgical and obstetric services, including complex procedures in areas such as cardiac surgery, neurosurgery and neonatal intensive care.
Strong links exist between hospital and community-based services, as many of the operational divisions deliver services across the continuum of care to ensure continuity of care for patients. The community based services of Canberra Health Services include early childhood, youth and women's health; dental services, rehabilitation and community care; mental health and alcohol and drug services. In addition, justice health services are provided within the Territory's' detention facilities.
Overview of the work area and position:
Applications are invited for the above specialist position from suitably qualified medical graduates with Fellowship of the relevant Australian Medical Specialist College (FRANZCR) or equivalent, who are eligible for medical specialist registration with the Australian Health Practitioner's Regulation Agency. It is expected that the applicants will have considerable experience and expertise in General radiology. Duties include provision of clinical services, participation in the on call roster, and teaching of undergraduate and postgraduate students. A commitment to teaching, research, clinical review and quality assurance is required. The Medical Imaging Department is a fully integrated facility including Breast Imaging services, MRI, CT, Ultrasound, Nuclear Medicine, PETCT and The Interventional Radiology section has two state of the art interventional suites with a complex and interesting workload. The Department has nineteen salaried staff specialists, 16 accredited Registrar training positions including one interventional fellow.
The preferred candidate maybe considered for a conjoint position in ANU at an academic level commensurate with the candidate's qualifications and experience. The academic position will be held for the duration of the Canberra Health Services employment and will be subject to regular performance reviews. No remuneration is attached to the University position. The employee will be responsible to the Clinical Director of Medical Imaging at the Canberra Hospital.
For more information in relation to conjoint positions with the ANU please contact Professor Imogen Mitchell, Dean, ANU Medical School (02) 6125 2622dean.medicalschool@anu.edu.au
The Interventional Radiology section has two state of the art interventional suites and a Sub-speciality area of expertise in interventional Radiology is highly desirable.
Qualifications and experience
Registered or eligible for registration as a medical practitioner with the Australian Health Practitioner's Regulation Agency.
Fellowship of the Royal Australian and New Zealand College of Radiologists / Physicians or equivalent specialist qualifications.
Be registered under the Working for Vulnerable People Act.
Please note prior to commencement successful candidates will be required to:
Undergo a pre-employment Police check.
Obtain a Compliance Certificate from OMU (Occupational Medicine Unit) relating to assessment, screening & vaccination processes against specified infectious diseases.

Salary, Remuneration and Conditions:
Starting salary will be negotiated within this band for the successful applicant, depending on their experience and expertise. Relevant parties are currently negotiating future pay rises that will increase these base salaries.
Canberra Health Services is committed to building a culturally diverse workforce and an inclusive workplace. As part of this commitment we strongly encourage people from an Aboriginal or Torres Strait Islander background, or People with Disability, to apply for all positions.

Relocation allowance is available to assist with relocation of specialists to Canberra.
Medical Staff in the Health Directorate enjoy excellent conditions, and our Enterprise Agreement is available at www.health.gov.au/employment

About our great city, Canberra, Australia's National Capital:
Canberra is a city with outstanding amenities and excellent housing, educational and leisure opportunities. It is home to national icons and monuments as well as natural treasures. The coast and ski fields are nearby; Sydney is only three hours away by road. For more information on our great city and your future, visit:http://www.canberrayourfuture.com.au/
Contact Officer: Mark Duggan 0488 102 518
For further information, please visit www.health.act.gov.au
Applications Close: 22 November 2018
Closing Date:

22 Nov 2018
Location:

ACT - Canberra
Salary:

$ 271,472 - $330,441 inclusive of salary, applicable allowances and 10.5% super
Work Type:

Full Time
Category:

Health & Aged Care
Public Sector