Workers comp rot runs deep
Print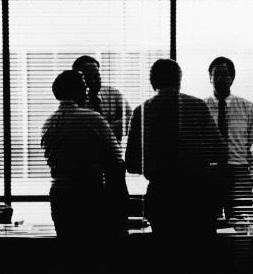 New reports have emerged about an alleged culture of corruption at the NSW insurance agency 'icare'.
Icare is a $38 billion insurance agency set up by the NSW government in 2015 to look after millions of workers when they get sick or injured on the job.
But the company has managed to lose more than $3 billion, even though it has cut benefits to thousands of injured workers.
Recent media investigations have uncovered solvency issues, including a $4 billion taxpayer bailout of the Treasury Managed Fund this year, and the underpayment of $80 million to 52,000 injured workers, as well as contracts being awarded without a tender.
Icare's former head of compliance Chris McCann, who has also worked as a major crimes and homicide detective, says he saw signs of the current state of the company back as far as 2016.
Mr McCann kept diary notes and paperwork that his has now provided to reporters, which details specific concerns and even cases where he told senior executives of misconduct and was met with silence and homophobic bullying.
His diaries include "procurement practices not being followed. Awarding friends and ex-colleagues contracts, not declaring conflicts of interest, approving invoices without substantiation … millions of dollars of contracts being awarded to people with close relationships internally and not declaring their conflicts of interest".
"There were so many cover-ups," he said.
Icare chief executive John Nagle recently resigned after it emerged he was sanctioned by the board for "deficient" disclosure of a contract awarded to his wife without a tender. He also took atrip to Las Vegas funded by a vendor without declaring it.
Icare has issued a statement saying it investigated matters Mr McCann raised with the assistance of independent third parties, but "the confidential and sensitive nature of the relevant matters, icare is unable to comment on the specifics of each investigation".