Whitehaven reveals record
Print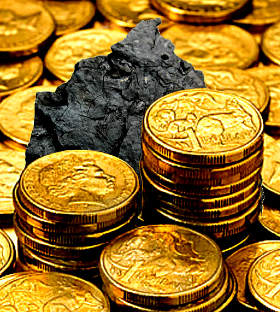 Whitehaven Coal has said it has enjoyed a record half-year result.
Whitehaven's quarterly report shows a record half-year result following an average coal price of $552 per tonne across the six months.
Whitehaven produced 4.8 million tonnes of coal for the December quarter, a 21 per cent increase from the three months prior and 50 per cent up from the December quarter of 2021.
Although La Niña weather events have affected production at the company's open-cut mines, strong performance of the Narrabri underground mine in New South Wales was enough to offset that.
"During the December quarter, we maintained strong operational performance at our Narrabri underground mine which helped offset the impact of continued wet weather on volumes from our open-cut mines," Whitehaven Coal managing director and chief executive officer Paul Flynn says.
"Strong ongoing demand for high CV (calorific value) coal, coupled with supply constraints, underpinned high prices, a solid December quarter and an exceptional first-half result.
"We generated $2.5 billion of cash from operations in the half year, including $1 billion in the December quarter. At the end of December, we held a net cash position of $2.5 billion.
"The company is performing well and delivering strong returns for our shareholders including buying back $593 million of shares in the first half of FY23.
"Energy security remains a key imperative for our customers throughout Asia, and we are continuing to supply high-quality coal through the energy transition for the benefit of all stakeholders."