Wage submissions seek raise
Print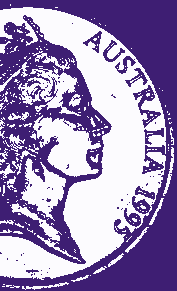 The Albanese government says it wants wages boosted for Australia's lowest-paid workers to prevent rising living costs from eating into their pay packets.
The government is submitting its case for the lowest-paid workers to the industrial umpire's annual minimum wage review, which reportedly does not include a specific figure but will recommend that "the real wages of Australia's low-paid workers do not go backwards".
The somewhat vague commitment comes as the country faces painfully high inflation, which clocked an annual growth of 6.8 per cent at the last official count.
Last year, the Labor party supported the case for a lift in the minimum wage roughly in line with inflation, and the Fair Work Commission ultimately landed on a 5.2 per cent pay increase, boosting low-wage workers' wages by $40 a week.
Treasurer Jim Chalmers and Employment Minister Tony Burke have stated that high inflation has seen wages fall when accounting for inflation and has had the greatest impact on Australia's low-paid workers and their families, many of whom do not have the savings to fall back on or wages that cover the rise in living costs.
The Australian Chamber of Commerce and Industry (ACCI), however, is backing a 3.5 per cent boost plus the 0.5 per cent lift in the superannuation guarantee starting from 1 July - its highest proposal ever in a submission to the annual wage review.
The chamber's CEO, Andrew McKellar, has warned that a wage blowout would take a toll on small businesses and potentially prompt employers to cut hours or staff numbers, adding that matching the minimum wage to inflation would keep inflation stubbornly high.
The peak union group, the ACTU, is pushing for a 7 per cent rise to minimum and award wages. However, Labor has said that it will not suggest automatic across-the-board wage increases in line with inflation or that inflation should be the only factor the commission considers.
The government's submission and the opposition's views on this issue are expected to be taken into account by the Fair Work Commission when it delivers its ruling on the minimum wage review in June.
The commission is responsible for setting minimum wages for more than 2 million workers in Australia.