Wage stats show slide
Print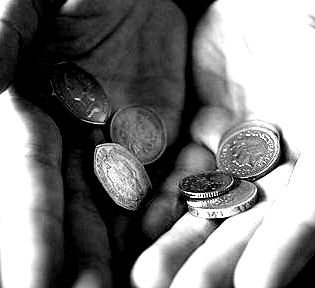 Real wages are falling at their fastest pace since GST was introduced.
According to Australian Bureau of Statistics data released this week, Australia's 2.4 per cent wage growth rate is less than half the rate of inflation over the year to March.
Adjusting for inflation, real wages have fallen by 2.7 per cent annually.
Measured against underlying inflation - which discludes the most volatile price increases - real wages still fell by 1.3 per cent in annual terms.
It is the largest fall in underlying real wages since ABS records began. Wages are failing to keep up with inflation, but they are rising faster than before because of a historically low unemployment rate.
The Reserve Bank predicts falling real wages will persist until at least 2023, but it is still expected to progressively raise interest rates over the next 12 months.
Meanwhile, research from The Australia Institute (PDF) suggests that big businesses would remain profitable even if wages rose by 5 per cent.
The analysts say that boosting workers' wages by 5 per cent would lead to an increase in prices across the economy of less than 2 per cent.
This would mean a 5 per cent wage increase would increase the price of a $4 cup of coffee by about 9 cents.
Wages account for only 25.3 per cent of business costs in Australia which means that for an average firm a 5 per cent increase in all of their workers wages would only push up costs by 1.3 per cent.
Even in labour intensive industries like retail, wages only account for 38.8 per cent of total costs, meaning a 5 per cent increase in all retail workers wages would see costs rise by only 1.94 per cent.