Vaccine drive begins
Print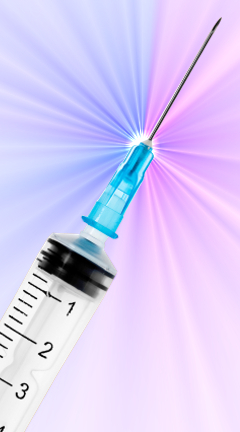 Australia's COVID-19 vaccine rollout has begun.
Prime Minister Scott Morrison was among the first to be vaccinated with the Pfizer vaccination on Sunday, mirroring moves by leaders around the world by rolling up his sleeve.
"The Australian way has proved to be, when you look around the world, one of the most effective there is. And the reason for that, in my view, has consistently been the strength and resilience of the Australian people," Mr Morrison said ahead of receiving his jab at Sydney's Castle Hill Medical Centre.
Health Minister Greg Hunt says he expects "more than 60,000 doses in 240 aged care centres, and 190 towns and suburbs" to have been administered by the end of the week.
Most Australians will receive the Oxford-AstraZeneca vaccine produced by Melbourne-based company CSL, which has an efficacy rate of 70 per cent, compared with Pfizer's 95 per cent.
Each state and territory will manage its own vaccine targets and priorities. New South Wales aims to vaccinate 35,000 frontline workers within the first three weeks, the Victorian Government says it will administer up to 59,000 doses for the first four weeks, Queensland is aiming to vaccinate 27,000 key workers in the first month, South Australia wants to vaccinate 12,000 over the next three weeks, and the ACT has 4,000 doses flagged for the first week of the rollout. Tasmania and the Northern Territory are not beginning their rollouts this week.
But Victorian Health Minister Martin Foley says it is ultimately "a Commonwealth-led program", so the states and territories will have to wait to see "what we get and when".
Experts say it is difficult to tell how long it will take for Australia to tip over the threshold of 'herd immunity'. A rough estimate suggests that if 60 per cent of the vaccines administered are AstraZeneca and the rest from Pfizer, then at least 75 per cent of the population would need to be jabbed. However, an ANU study last week showed up to 20 per cent of Australians would decline vaccination.
While the vaccine is not mandatory anywhere in Australia, some state leaders say that not getting vaccinated may impact employment and travel prospects.