Unis seek funding shift
Print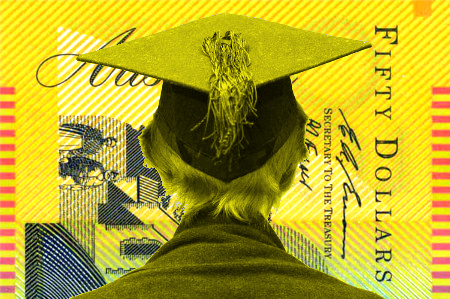 University leaders are urging the new Labor government to prioritise funding issues.
Universities want the previous Coalition government's changes to degree funding, which doubled student fees for some courses and halved them for others, to be reviewed.
ANU vice-chancellor Brian Schmidt says "everything should be on the table", and Australia needs a long-term strategy for the sector.
He has urged the Albanese government to significantly step up research funding to ensure universities are not dependent on international student fees.
"We should be prepared to make major overhauls to the system," Dr Schmidt, a Nobel prize-winning physicist, said this week.
"But ultimately, we have to try and increase investments in research. It is falling precipitously."
The Morrison government's funding changes, known as the Job Ready Graduate (JRG) reforms, are dissuading universities from enrolling students in high-cost areas such as sciences and engineering, Dr Schmidt said.
"It is keeping me from supplying key graduates in certain areas right now. I have an incentive to replace domestic students with international students because I get more money from them. I don't think that is in the national interest," he said.
Universities have been reliant on high-fee-paying international students to cross-subsidise research for years.
This has allowed total investment in research and development as a percentage of GDP to drop to 1.79 per cent in 2019-20, down from 2.1 per cent a decade ago and below the OECD average.
The JRG changes saw student fees for popular courses such as humanities and arts increased 110 per cent, while fees for "priority" skills courses such as teaching, nursing, science, and engineering were cut by between 20 and 60 per cent.
Universities say the changes have not had their intended effect of pushing students into studies that the government favours. They say there is no evidence to support the idea that increasing student HELP debt influences degree choice.
Labor voted against the legislation in 2020, but has made no commitment to unwind the changes since it took government.