Tas. budget hits PS
Print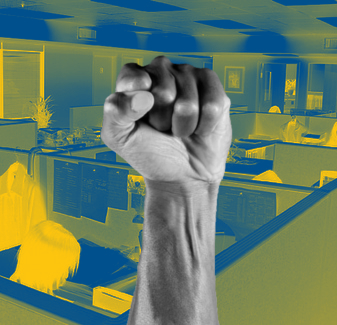 Tasmania's Liberal government has put together a budget that leaves the public sector with a lot of heavy lifting.
Tasmanian Treasurer Peter Gutwein last year declared Tasmania was on the cusp of a golden age, but this year his budget papers suggest the island state will hit net debt of $284 million next financial year.
That will then balloon to $1.1 billion in 2022-23 - about a sixth of the state's overall yearly expenditure.
The 2019/20 budget does predict a modest surplus of $57.4 million, forecast to reach $250.6 million by 2022/23, which Mr Gutwein described as "manageable and modest".
"This is the budget I am most proud of. It will deliver not just for today, but for future generations of Tasmanians," he said.
"We have pulled the lever on further infrastructure ... rather than changing down a gear, we changed up a gear. We make no apologies for building stuff."
More than $1.6 billion will be spent on roads and bridges, including upgrades for a major highway east of Hobart.
Tasmania's bottom line was hit by a $560 million GST writedown and stamp duty revenue loss over the forward estimates.
The budget aims for $450 million worth of savings through "efficiency dividends" in government departments. These will include cutting spending on travel and advertising.
Public sector superannuation liability has a cost of $303 million this coming financial year, and the government has budgeted just a two-per-cent wage increase over three years for public sector workers.
It is not a good sign for unions still at the negotiating table, who were recently offered a wage rise of seven per cent over three years.