Synergy costs mount
Print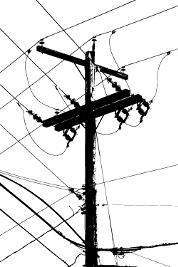 WA's state-owned power provider Synergy is crashing toward financial loss.
Recent senate estimates hearings have been told that Synergy may have to borrow up to $140 million over the next four years for capital works and to assist its deteriorating trading position.
Energy Minister Bill Johnston says Synergy will fall into the red from 2019-20 due to a widening gap between its costs of producing electricity and the prices consumers pay.
The McGowan Government has revealed that household power prices will rise by $31 a year from July.
That price decision will come at a cost of $284 million to the state over the next four years.
Mr Johnston said most of that cost would be borne by Synergy, but says he is not worried about the company's financial health.
"Every activity of Synergy is completely underwritten by the Government of Western Australia so there's no question at all of its financial capacity," he said.
Last year's WA budget included measures to scrap the Government's subsidies for Synergy's operating losses.
Treasurer Ben Wyatt has acknowledged that cutting off Synergy's subsidy is part of what led to the utility's predicament.
"To a certain extent when we pulled out the operating subsidy a couple of years back, we knew there was going to be some borrowing pressures on Synergy, so we knew that was coming," Mr Wyatt said.
"But of course the impact of solar energy, solar rooftop energy, that sort of move into the commercial space is a real challenge for Synergy, there's no question about that.
"We are going to, I suspect, have to support it over the transition going forward."