Survey finds high rate of feeling low at work
Print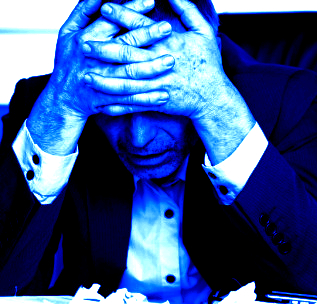 A recent survey has shown that a third of people struggle to cope at work because of depression or stress.
Around 83 per cent of those affected said it comes with feelings of isolation and loneliness, the study found.
The research covered 1200 people across a range of workplaces, finding that just half of the lonely or isolated workers had been able to confide in a colleague, but 71 per cent found that talking about it did help them feel better.
The survey is part of a report launched this week, Depression in the Workplace In Europe: New Insights From Business Leaders.
It details how several major companies tackle depression by implementing new policies to enable structured support processes for workers.
Emer O'Neill, chief executive of Depression Alliance, said: "Depression is the biggest mental health challenge among working-age people and often leads to considerable loneliness and isolation at work.
"However, many companies aren't properly equipped to manage employees who suffer from depression so providing support to these individuals in the workplace is essential.
"We have just launched Friends in Need, which provides anyone with depression with a free and easy way to connect, either online or by meeting in groups and taking part in local activities, all of which help stop the feelings of loneliness and isolation."