Solar backed for jobs boost
Print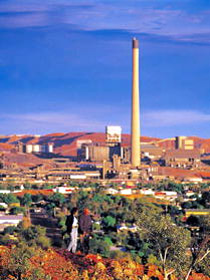 A $600 million renewable energy project is being planned for the Queensland city of Mount Isa.
Vast Solar wants to develop a 50-megawatt power plant combining a solar photovoltaic (PV) system, a large-scale battery, gas engines and solar-thermal power technology using mirrors and receiving towers.
The company says the project will produce 85 per cent clean energy and reliably deliver dispatchable energy 24 hours a day.
It claims it will need hundreds of workers over a two-year construction phase, while creating dozens of permanent jobs when the plant is operational.
Mount Isa Mayor Danielle Slade has welcomed the project and the promised employment it brings.
"I see jobs coming from having the electricity here and having more industry," Cr Slade said told reporters.
A prefeasibility study has been completed and a detailed business case is underway. According to the company's plans, construction could begin in mid-2021.
Mount Isa was chosen for its quality of sunlight and the high cost of other electricity supplies.
The remote city has "the second-best solar resource on the planet", according to Vats Solar CEO Craig Wood.
"In the Atacama Desert in Chile it's slightly better but Mount Isa's got excellent sunshine and that has a direct impact on the yield that comes out of our plant."
The plant is designed to provide cheaper power for the resources sector, not residential customers.
The plans may also hinge on the success of the CopperString 2.0 project - a proposed high-voltage transmission line connecting Mount Isa to the national electricity grid.