Ships and subs bring international eyes
Print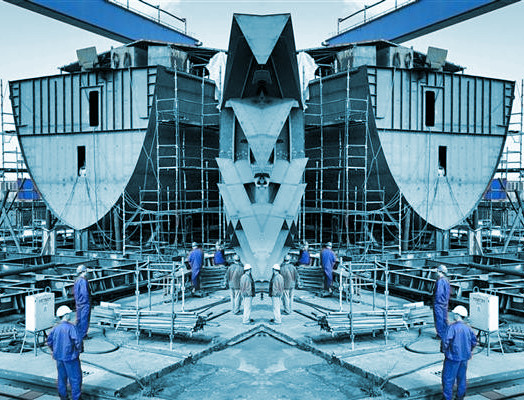 Big firms are circling as the Government gets ready to drop billions on boats.
Italian Government-controlled shipbuilder Fincantieri wants to secure a $35 billion contract to design and construct new Australian warships, and says it will list on the ASX if it succeeds.
Fincantieri is one of three foreign shipbuilders competing for the lucrative Future Frigate program, promoting a version of its FREMM (multi-mission frigate) ships as a viable option.
The other big bidders in Project SEA 5000 are Spain's Navantia, which has offered an adaptation of its F-100 air warfare destroyer, while the United Kingdom's BAE Systems has put forth its yet-to-be-built Type 26 Global Combat Ship.
Fincantieri Australia Chairman Dario Deste says the company is also interested in constructing cruise ship blocks in Australia from 2018, that would allow it to train the local shipbuilding workforce in Fincantieri tools and methods.
Fincantieri Australia is expected to open an office in Adelaide on October 10, 2017.
The company says it will list itself on the Australian stock market "upon reaching the appropriate business content".
West Australian firm Austal and its SA partner ASC are lobbying hard to be allowed to construct the Navy's new warships.
That effort took a blow earlier this month, when Defence claimed that including the Australian companies could lead to costly delays of at least two years.
Meanwhile, a new report (available here in PDF form) has warned that the Australian Government is at risk of wasting billions in its plans to replace old submarines.
Economists say Australia should buy modified off-the-shelf submarines as soon as possible, or risk a major capability gap.
Australia and France have a $50 billion deal that will see the French naval contractor Naval Group design a new fleet of 12 diesel-electric submarines based on its nuclear Barracuda.
Australian National University professor Hugh White says starting from scratch will cost money and time.
"We will pay far too much for a boat that will do far too little," Dr White told the National Press Club this week.
"Our calculation in the report is that, in 2016 dollars, these 12 boats will cost us $40 billion, plus $6 billion for the combat system – well over $3 billion a boat. In every major project like this, the costs escalate."
He said the costs could be up to three times that of other conventionally powered subs.
Former Australian Public Service head Michael Keating said Australia could instead buy a fleet of six off-the-shelf modified submarines along with a mothership to re-service them for about $10 billion.
Defence Minister Marise Payne dismissed the claims.
"The consistent advice from Defence and actual experts in the field is that there are no military-off-the-shelf submarine options that meet Australia's unique capability requirements," she said.
"A 'modified off-the-shelf' submarine is an oxymoron."