Shame list slammed
Print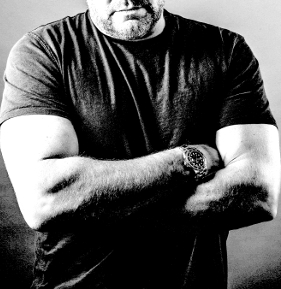 The Tasmanian government is being urged to stop using public shame to get people to pay fines.
Tasmania uses a "name and shame" system to sanction people with unpaid fines - publicly publishing the names and full addresses of individuals who owe money, including fines as low as $117.
But many are concerned that the archaic method is a breach of privacy and could even bring about vigilante-style justice.
The list currently has around 5,000 names and is updated weekly. Tasmania's Monetary Penalties Enforcement Service (MPES) publishes the list on the state's Justice Department website.
The use of the list is increasing, with the Justice Department "publication of name" as a punishment used 634 times in 2020-21, but 1,437 times in 2021-22.
John Hooper, chief executive officer of Tasmania's No Interest Loan Scheme for people in financial hardship, says the list is a "blunt" form of punishment for people who often have legitimate circumstances preventing them from paying fines.
"It reads almost like blackmail; 'Get your name off this list, pay this fine'," he told reporters this week.
"They're publishing people's addresses, so the privacy stuff around this is quite shocking to tell you the truth.
"I'm assuming the Justice Department has very carefully vetted this for AVO [apprehended violence order] and other things, because the safety implications for people are quite real.
"I get the intent of it, large companies that are avoiding debts and all that sort of thing, and some are serial offenders and won't pay, but when you look at the numbers - $140, $190, are a lot of these debts - it's one fine that hasn't been paid, you end up being publicly outed on a website list."
Tasmania's system is not entirely unique in Australia, though it is the only one that publishes details of debtors owing such small amounts.
The Northern Territory publishes the names and suburbs of debtors who owe more than $10,000, but their full addresses are not listed.
Western Australia publishes the names and suburbs of the top 100 people in fine arrears, but the lowest amount on the list is over $60,000.
In 2021, the South Australian government said it would name and shame companies that have avoided paying fines, but not individuals.
NSW and Victoria both name and shame businesses that breach food safety laws.