Salmon expansion protested
Print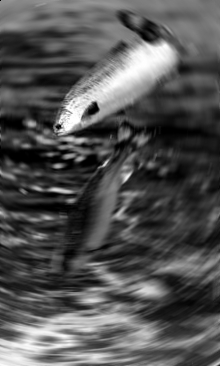 More than 1,000 people have joined a floating protest against a proposed $30 million salmon farm development on Tasmania's pristine east coast.
The protest, spread across 300 boats and Hobart's Constitution Dock, argued against Tassal's planned development of a new shallow-water fish farm at Okehampton Bay near Triabunna, about 90km from Hobart.
Tassal has been banned from one of its salmon farm leases in Macquarie Harbour, after an environmental review found the area underneath it had become a "dead zone".
Experts said a buildup of fish faeces had led to low oxygen levels at four lease sites operated by three companies – Tassal, Huon Aquaculture and Petuna Seafood – but the Tassal site was the worst affected.
But still, Tassal has been allowed to put the first of 800,000 fish in the 28 planned pens at Okehampton in August.
Environment Tasmania said the protestors turning out on the weekend actually supported salmon farming, but they want it to occur either entirely on land or in deepwater offshore developments where faeces would be flushed away.
Fisheries minister Jeremy Rockliff has defended the conclusion of the government-appointed planning that approved the Okehampton Bay proposal, but says he is likely to "recommend that future growth of the industry will be largely oceanic, rather than estuarine".
Tassal managing director Mark Ryan says the company "has not made a significant contribution to the deoxygenation of the water" at Macquarie Harbour, and that the environmental degradation there "was unexpected and at odds with Tassal's excellent record of sustainable product, science-based processes and careful stewardship".