Ruling class gets STEM lessons
Print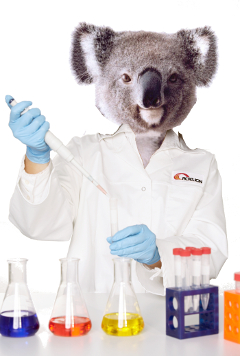 Scientists have flooded Canberra for this week's Science Meets Parliament events.
More than 200 senior and up-and-coming leaders in the STEM sector are in Canberra to update politicians on the importance and opportunities of the intersection between science and politics.
More than 65 MPs and Senators from across the political spectrum have signed up to hear from the experts.
Opening the Science Meets Parliament events this week, Chief Scientist Dr Alan Finkel pushed for the creation of new positions that would permanently link science, policy and government.
He said experts could act as science ambassadors or diplomats, embedded in various ministries to ensure science and government do not drift so far apart.
"How can we develop more ambassadors for science who have the dual awareness that only comes from experience in government roles?" Dr Finkel asked.
Astronomer Alan Duffy told reporters he was looking to learn more about the political decision-making process, in exchange for sharing some of his own expertise.
"Last time I was a new, fresh-faced, wide-eyed scientist and it was the single most important learning experience I've had in understanding how decisions are made in the political sphere," Dr Duffy told The Australian.
"We talk a lot about evidence-based policy and decision-making but there is far more involved in arriving at a final decision."
Coalition MP Karen Andrews, an engineer by training, has booked three meetings with seven scientists over the two days of the Science Meets Parliament event.
As inaugural co-chair of the Parliamentary Friends of Science group along with Labor's Richard Marles, Ms Andrews says it is extremely important to keep the two communities close.
"I am very keen that my parliamentary colleagues understand science, technology, engineering and maths and the importance of evidence-based decision making," Ms Andrews said.
"We all need to make sure we are making decisions based on evidence, not opinions."