Royal reforms may not stick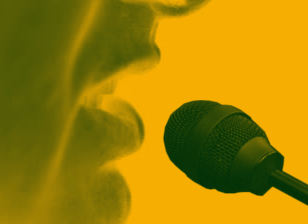 Former ACCC chair Graeme Samuel has warned lessons learned at the banking royal commission are likely to be short-lived.
Professor Samuel, chairman of the competition regulator between 2001 and 2011, says that despite the "shock factor" from admissions of serious systemic misconduct, the issues are almost certain to repeat.
"History has shown that lessons — even as harsh as the global financial crisis — have a short memory time span and complacency sets in very quickly," he said this week.
"We will and should see a spurt of cultural and governance reform over the next couple of years, but then there will be a gradual lapse back into the course of misconduct we are now seeing in the royal commission."
Professor Samuel was speaking at a Customer Owned Banking Association (COBA) conference in Melbourne, telling the group that the royal commission had revealed "horrifying evidence of outrageous misconduct at our previously revered financial institutions".
The royal commission's interim report included statements from commissioner Kenneth Hayne referring to "a culture of greed", and slamming the ineffectiveness of the two key financial regulators ASIC and APRA.
Mr Hayne said the regulators had failed to mark and enforce the bounds of permissible behaviour.
Professor Samuel suggested bringing together a specialised group of judges with expertise in complex corporate and securities law to rule on cases.
While the Federal Court currently does this, he questioned whether the judges involved "have an expert knowledge of highly complex notions of corporations and securities law".
Professor Samuel said some members of the regulatory agencies were busy thinking about their post-regulatory careers while they are meant to be investigating or prosecuting while-collar crime.
"The invitations to entertainment events, the private luncheons, in fact anything that gives the vulnerable regulator the satisfaction or inner glow that they are mixing it with the big end of town," Professor Samuel said.
"Being [an executive at] a significant regulatory institution is a serious, full-time responsibility and does not allow for these substantial diversions from the duties of office."