Robodebt defence covered
Print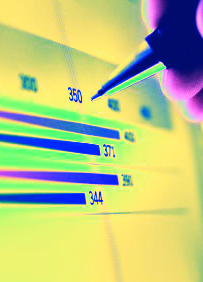 Taxpayers will foot the bill for the legal defence of the previous federal government against robodebt issues.
Attorney general Mark Dreyfus has approved expenses for Scott Morrison, Christian Porter, Alan Tudge, Stuart Robert, Michael Keenan and Marise Payne, providing them taxpayer-funded legal funding for expenses related to the robodebt royal commission.
The six former ministers all held portfolios in government, social or human services - agencies that are at the centre of the inquiry into the federal government's unlawful debt-raising.
The robodebt scheme ran between 2015 and November 2019 and culminated in a $1.8 billion settlement for hundreds of thousands of people that were issued unlawful Centrelink debts. The previous government - especially the six ministers named - pushed hard to use 'income averaging' methods to demand welfare repayments, despite being repeatedly advised that the automated debt system may not pass legal scrutiny.
The royal commission has confirmed that it will investigate how former Coalition government ministers and top public servants established the program through the federal budget process.
Mr Dreyfus has approved Mr Morrison's expenses for the robodebt inquiry related "to the performance of Mr Morrison's former ministerial duties as then minister for social services, treasurer and prime minister".
The Attorney General says it is "appropriate to give assistance", but costs will be limited to matters his department determines to be "reasonable".
Mr Morrison's approval "relates to the performance by the former prime minister of ministerial duties", which has triggered speculation that it could also cover matters raised in the Bell inquiry, which is investigating Mr Morrison's extraordinary self-appointment to administer the departments of health, finance, industry, science, energy and resources, and home affairs, and the treasury in 2020 and 2021 during the COVID-19 pandemic.
Mr Dreyfus issued five nearly identical approvals for the remaining ministers.
The approval of expenses does not indicate whether any of the former ministers will appear at the inquiry, which resumes in Brisbane in December.
Mr Pitt's approval for legal expenses includes both the Bell inquiry and the Asset Energy federal court matter, Mr Morrison's personal decision to scuttle the PEP-11 permit to explore for gas off the coast of Newcastle is being challenged.
The next hearings of the robodebt probe are set to focus on "the government's response to identified shortcomings in the scheme" and "the role played by the budget process in establishing the scheme, the measures necessary for it to continue, and the involvement of portfolio ministers and SES officers in this process", according to a statement by the commission.