Riders push through personal harm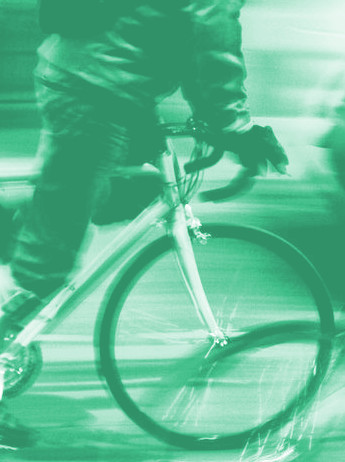 Research has revealed a high rate of gig economy workers having to work through injuries.
A new study for national law firm Slater and Gordon, conducted by Kantar Australia, has found that 70 per cent of rideshare drivers have worked while sick or injured, or know a colleague who has. Almost two-thirds of food delivery workers said the same.
The Victorian Government recently announced a range of reforms, backed by funding, aimed at better protecting these workers. The state says it was forced to move by a lack of interest on the federal level, and hopes other jurisdictions will follow its lead.
Victoria's industrial relations minister Tim Pallas recently unveiled the changes along with a $5 million fund to introduce them.
The state is looking at a total of 21 reforms, covering minimum standards, creating a new conflict resolution platform, and centralising resources for updates on workers' employment status and entitlements.
It is also hosting talks between businesses and unions will also help clarify issues with work status, fair pay, terms and conditions, safety and work representation.
Back on the legal report, Slater and Gordon Practice Group Leader Craig Lynch says common injuries for riders and drivers include broken limbs, which often leave delivery workers unable to take on other jobs.
Mr Lynch says the need to cover medical bills from injuries at work can force some to continue working while injured, as they are not guaranteed access to workers' compensation.
"Workers considered independent contractors who were involved in a road accident will soon have guaranteed workers' compensation entitlements available to them in Victoria," he said/ "Currently, people injured in these circumstances are not guaranteed entitlements or compensation through a workers' compensation claim because they are not considered employees, but this is about to change for Victorian workers.
"We strongly recommend they seek legal advice about what options are available to them so they are not left out of pocket for medical fees, treatment, loss of wages and time off work.
"Most workers give up because they don't know what their rights are."
Mr Lynch also pointed out that apps such as Uber Eats, Deliveroo and Menulog do not pay an insurance premium to state and territory governments to cover workers in case of injury or death like other employers do.
"Many of the apps have argued their workers are independent contractors, not employees, and say that workers should purchase their own insurance. This means the responsibility is on the worker as they are not guaranteed access to the workers' compensation scheme," he said.
"Workers who are considered independent contractors are not given paid time off work to recover from injury or illness. The best outcome for food delivery and ride share workers nationally, would be for them to receive the same comprehensive workers' compensation entitlements that other workers who are deemed employees receive, if they're injured or killed while working."
Transport Workers' Union national secretary Michael Kaine says it is a national issue.
"Uber doesn't just operate in Victoria, its exploitative model is a national one," he said. "Sadly, the federal government is failing in its duty to protect workers and this week in its budget failing to commit any funding to combating horrific exploitation and risks to lives in the gig economy."