Rail strike rolls ahead with no new deals likely
Print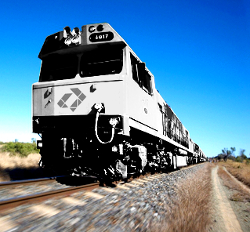 Australian rail company Aurizon is standing firm in the face of impending train driver strikes.
The company says its current pay offer is the final such offering for its 200 drivers in the Hunter Valley region of New South Wales.
Employees belonging to the Rail, Tram and Bus Union undertook overtime bans last week and plan consecutive 24-hour strikes from noon today.
Aurizon has tabled a 4 per cent pay rise each year three years, which would leave drivers on $121,000 at the end of the increases. It has also reportedly offered a 5 per cent reduction in the standard working week.
But this offering is not enough to keep up with comparable jobs in other sectors, the union says.
The rail operator has responded to last week's industrial action by removing a cash offer of $2000. The money was to compensate for a lack of back-dating, but will now be rescinded.
"The rail union seems intent on refusing a good deal and causing industrial chaos in our operations and for the business of our customers," an Aurizon spokesperson says.
With Aurizon hauling coal from more than fifteen mines in the area, there are serious concerns from third-parties that entire coal industry is under threat.
Given the lead times required to start and stop train operations, some insiders say the strike will lead to delays several days longer than stipulated.
Aurizon says it will not lift the value of the offers already on the table.