Qantas boss tops pay list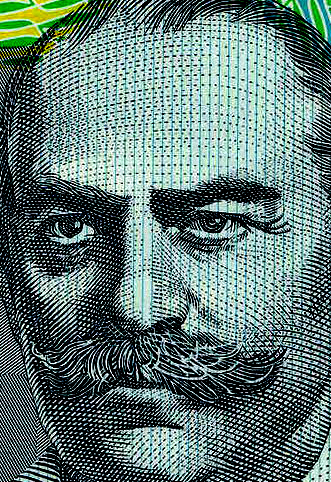 Qantas chief executive Alan Joyce has topped the list of Australia's highest-paid chief executives, taking home over 275 times the full-time average wage.
The 2018 financial year was a big one for CEO bonuses, according to a report by the Australian Council of Superannuation Investors (ACSI).
Of the 100 largest companies in Australia, only Domino's boss Don Meij was not awarded a bonus.
Mr Meij had topped the ACSI's list in the 2017 financial year, taking home $36.8 million, mostly gained via an exercise of options.
In FY18, Mr Meij's realised pay (both cash and the actual value of equity that vested during the year) fell to $7.06 million due to share prices declining.
The top companies saw average realised pay drop to $5.66 million from $6.23 million, after several highly paid CEOs left their positions.
Two CEOs realised more than $20 million in FY18: Mr Joyce and Macquarie's Nicholas Moore.
Mr Joyce harvested a large long-term incentive allocation granted in 2014 when the share price was $1.26, the payout vested in full during FY2018, when the Qantas share price was $5.66.
The top CEOs based on realised pay in the 2018 financial year are as follows:
Alan Joyce, Qantas Airways ($23,876,351)
Nicholas Moore, Macquarie Group ($23,855,580)
Michael Clarke, Treasury Wine Estates ($19,024,334)
Bob Vassie, St Barbara ($13,246,088)
Craig Scroggie, NextDC ($12,515,914)
Sandeep Biswas, Newcrest Mining ($12,083,392)
Brian Benari, Challenger Group ($11,696,001)
Raleigh Finlayson, Saracen Mineral Holdings ($11,284,256)
Andrew Bassat, Seek ($10,744,472)
Colin Goldschmidt, Sonic Healthcare ($10,017,376)
ACSI chief executive Louise Davidson has called for a range of changes, including more transparency on pay and the adoptions of a UK model in which CEO pay is measured against that of the company's average worker.
"The way bonuses are being handed out suggests there is a culture of entitlement whereby supposedly 'at risk' pay is not very risky at all," Ms Davidson said.
ACSI also wants to see annual elections of board directors, rather than every three years.
The full report is accessible in PDF form, here.