Push to lift cyber spend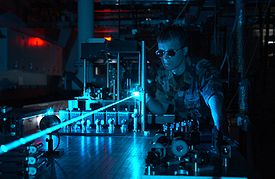 A defence think tank says Australia's cyber-weaponry could be improved by sharing more data with the private sector.
The Australian Strategic Policy Institute (ASPI) has suggested the Federal Government consider a "substantial" increase in spending to grow the cyber arsenal.
The institute found several weaknesses in Australia's cyber operations, including that the Australian Signals Directorate faces competition from private companies in attracting talent.
The government was urged to invest in training and raise salaries at the ASD.
The think tank said the home of Australia's cyber offensive operations should also develop an alumni network and allow former staff to return after stints in the private industry.
"A pool of alumni working as cleared reservists could also be used as an additional workforce without the significant investment required in conducting entirely new clearances," it said.
The report said classification levels should be reviewed so as to more effectively keep the private sector better informed of operations.
"The government should continue to scope the potential benefits from lowering the classification of information associated with offensive cyber operations," ASPI said.
"There are benefits in operating at the 'secret' level for workforce generation and training, and providing a 'halfway house' to usefully employ incoming staff as they wait during vetting procedures.
"More broadly, excessive classification slows potentially valuable two-way information exchange with the information security community."
Another recommendation is for the government to review laws governing oversight for the ASD, so that the Australian Defence Force can make cyberwar battlefield decisions without having to reach back to national authorities.