Public sector edits lose urgency
Print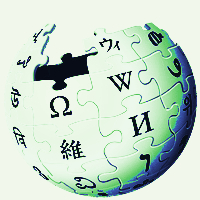 The Government could be walking away from its "urgent" review of offensive Wikipedia edits allegedly made by public servants.
Fairfax Media reported in October on thousands of anonymous edits on Wikipedia pages appeared to have been made by public servants.
Analysis using the WikiWatchdog website found 8,790 pages that had been anonymously altered from computers with addresses matching major federal government departments.
The edits included someone from the Department of Foreign Affairs and Trade editing a page on Iranian President Hassan Rouhani's to say he "is diagnosed with Acute Flatulence Disorder (AFD), causing him to constanty [sic] expel gasses and making it difficult for world leaders to be in his presence".
A computer on the Department of Health network edited the Tony Abbott page to describe the former PM as having "chimpanzee ears", as well as being "dishonourable" and "the most unworthy and grossly undeserving holder of the prime ministership in Australia's history".
Someone at the Department of Agriculture staff appeared to edit Barnaby Joyce's page to specifically highlight that the Nationals leader "has crossed the floor on 28 occasions during his time in Parliament".
When the story broke, Martin Parkinson, chief of the Department of Prime Minister and Cabinet, said he had ordered the heads of the Defence, Foreign Affairs and Trade, Health, Agriculture and Parliamentary Services departments to "investigate as a matter of urgency".
While Mr Parkinson initially said a report on the matter would be available within a week, nearly a month later the department has very little to say.
In response to string follow-up questions this week, a one line statement was issued
"In accordance with the secretary's request, reviews have been undertaken. Investigations, if required, will be undertaken by the relevant agency," it said.