Power spike expected to flow down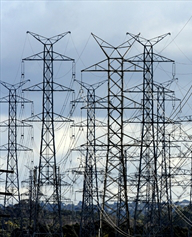 Businesses have been hit with a record increase in wholesale electricity prices in the past year.
The power prices are expected to continue the uncertainty for Australian companies and investors.
A new analysis of wholesale pricing by Queensland energy consultancy Global Roam showed price increases of 63 per cent in Victoria, 22 per cent in NSW, 43 per cent in South Australia and 15 per cent in Queensland between the second quarter last year and this year.
The annual increase in wholesale electricity prices in the second quarter is one of the biggest since the National Electricity Market was established in 1998.
Victoria's average price in the second quarter this year reached $104.92 per megawatt hour, $115.93 per megawatt hour in South Australia, 114.27 per megawatt hour in Tasmania, $93.62 in NSW and $85.83 in QLD.
Tasmania was the only state not to experience a spike, with prices falling 3 per cent fall compared to the first quarter of 2016.
The sharp rise in wholesale prices is expected to put further pressure on the Turnbull government to deal with the national energy crisis.
Global Roam managing director Paul McArdle said the spike in wholesale prices would be felt all the way through the electricity supply chain.
"This is a sustained trend and most of the signs point to the fact that it's going to keep going up. The new normal is much greater uncertainty," Mr McArdle told The Australian Financial Review.
"You can't blame Hazelwood or just blame high gas prices, even though they are big factors. It's a range of factors that have contributed to these big increases, including hundreds of electrified gas compression stations that help move coal seam gas to export in Gladstone. That's increased demand by 800 megawatts in Queensland."
Mr McArdle said some bigger companies would wear the price increases, but others would have to pass on the costs.
"Most companies have some form of hedge arrangements but those coming off long-term contracts now are being stung. They are being hit with a doubling of wholesale prices," he said.