Poor punishment could expand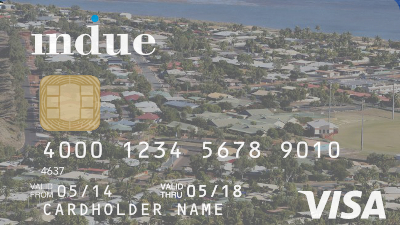 The Federal Government wants a national rollout of a cashless debit card scheme labelled "unnecessary, expensive, stigmatising and impractical".
The cashless welfare cards attempt to prevent welfare payments being spent on alcohol, drugs and gambling, by restricting their use only to approved outlets.
Among the criticisms of the scheme is the claim that limiting shoppers to approved outlets will damage small businesses (who are not part of the scheme) and could see welfare recipients forced to pay more by making it harder for them to buy second-hand goods.
The Indue cashless card scheme has been tested in 4 major regional sites, where results so far suggest it has led to small, anecdotal, self-reported reductions in alcohol, drugs use and antisocial behaviour.
However, local police and researchers investigating the cards' effectiveness say it is unclear whether these reductions were a direct consequence of the card or were linked with policing and alcohol management interventions occurring alongside.
The card scheme also costs taxpayers up to about $10,000 per participant.
The first year of the pilot project cost the pilot program around $18.9 million, excluding GST.
Of that figure, the Government paid debit card provider, Indue, at least $7.9 million, while the Social Service Department's administrative costs were around $2.6 million.
Prime Minister Scott Morrison says trials of the program show it is "commending itself for wider application".
While details are slim, he suggested the cashless card scheme could be expanded to the under-30s age group nationwide, but also said he would want communities to embrace the program before a nationwide expansion.
Australian Council of Social Services (ACOSS) Director of Policy Jacqueline Phillips said the cashless debit card is unnecessary, expensive, stigmatising and impractical.
"It costs thousands per person to administer and many people feel humiliated when they have to pay with the card, especially in small towns," she said, according to the AAP.
"This can compound the sense of shame many people feel about being unemployed when they are doing all they can to find paid work in today's competitive job market with one job available for every eight people looking."
She said the government is doing everything it can to distract from the need to increase Newstart.
An increase is supported by the BCA, which sees it as an effective way to stimulate the economy.
The Federal Government is also preparing to table a bill that would allow random drug testing of welfare recipients, something it has failed at several times.
Labor has labelled the bill "mean and nasty".
A bill will be tabled this week that seeks to run a two-year drug testing trial in three locations - Logan in Queensland, Canterbury-Bankstown in NSW and Mandurah in WA.
It would see about 5,000 new recipients of Newstart Allowance and Youth Allowance tested for ice, ecstasy, marijuana, cocaine and heroin.
Positives tests will see recipients placed on cashless welfare cards, with a second drug test scheduled within 25 working days of the positive result.
A second positive test would see the job seeker referred to a doctor to identify treatment options.
The proposed trials would be backed by a $10 million drug treatment fund.
The Australian Medical Association (AMA) says the trials may stigmatise people.
"It may actually make their chance of getting another job later much harder," Chris Moy, the AMA's Federal Councillor and chair of the Ethics and Medico-Legal Committee, told 3AW radio.
"The next thing is, there's actually no evidence from international trials that this actually works."