PM sits down with PS heads
Print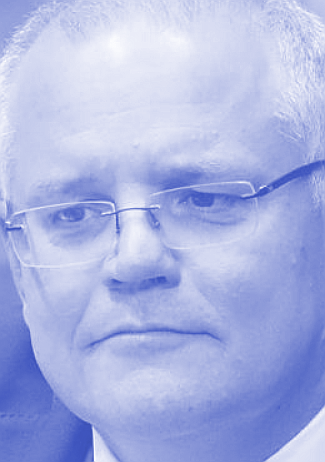 Prime Minister Scott Morrison has put the hard word on federal department secretaries.
Media were invited to attend the sit down at Parliament House on Thursday, at which Mr Morrison laid out "very clear targets" for public sector performance and the quick implementation of policies.
He said the public sector needs to break down "blockages" that frustrate investors.
Some analysts say the PM appeared to make service delivery a higher priority than frank and fearless advice.
He said there are three key areas in which the Government will seek "very clear direction".
The first is a push for financial management that "enables us to do all the things that we intend to do" in the portfolios areas of health, education, pharmaceutical benefits scheme, mental health and the National Disability Insurance Scheme.
Secondly, Prime Minister Scott Morrison wants the public sector to build relationships in the Indo-Pacific region and globally to "continue to be a voice of reason and common sense that is focused on the prosperity and the peacefulness in our region".
He also said he expected to public service to "of course" continue to provide "fearless and frank advice", but that the Government really depends on what "you're professionally responsible for", which the PM says is "the delivery of those services".
"This all needs to run seamlessly and efficiently," Mr Morrison said.
"A big part of the way that I intend to direct over the next three years is there'll be very clear targets about the performance levels that we'll expect from the delivery of the public service, that Australians should expect to see things turned around quickly, that investors that are looking to invest in Australia, the blockages that often frustrate them, they will be dealt with.
"Congestion busting doesn't just need to happen on our roads and around the country, congestion busting needs to happen in the bureaucracy, and I want to see some congestion busting in bureaucracy, ensuring that we get things done."
Deputy PM Michael McCormack said the the Australian public "placed their faith and trust in" the LNP at the last election, and so the Government will place its faith and trust in the public sector "over the next three years again to perform what you do in a timely manner, in the professional manner that we've always come to expect".