Pfizer to provide cheap treatments
Print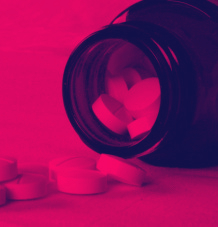 Pfizer says it will begin providing treatments at not-for-profit prices in some of the world's poorest countries.
The US pharmaceutical giant has launched a new initiative called An Accord for a Healthier World, to improve health equity for 1.2 billion people in 45 lower-income countries.
Most of these countries are located in Africa, but the list also includes Haiti, Syria, Cambodia and North Korea.
Pfizer announced at the World Economic Forum's annual gathering that Rwanda, Ghana, Malawi, Senegal and Uganda are the first five countries that have committed to joining the accord.
It will offer 23 medicines and vaccines that treat infectious diseases, some cancers and rare and inflammatory conditions, which are common in the US and Europe but much less available in the 45 countries.
Pfizer says it will charge only manufacturing costs and "minimal" distribution expenses in countries under the accord, as well as complying with any sanctions and all other applicable laws.
"This commitment will include all future Pfizer medicines and vaccines as they are launched, discovered and launched as well," chief executive Albert Bourla says.
It comes after the head of the World Health Organization (WHO) called on Pfizer to make its COVID-19 treatment more widely available in poorer countries.
Pfizer's COVID-19 vaccine, Comirnaty, is being provided to poorer counties at a not-for-profit rate through the US government, which buys the shots and distributes them for free.
Comirnaty brought in nearly US$37 billion (AU$52.2 billion) in sales last year, with its COVID-19 treatment Paxlovid expected to bring in almost $24 billion this year.