Papers hint at TAFE sale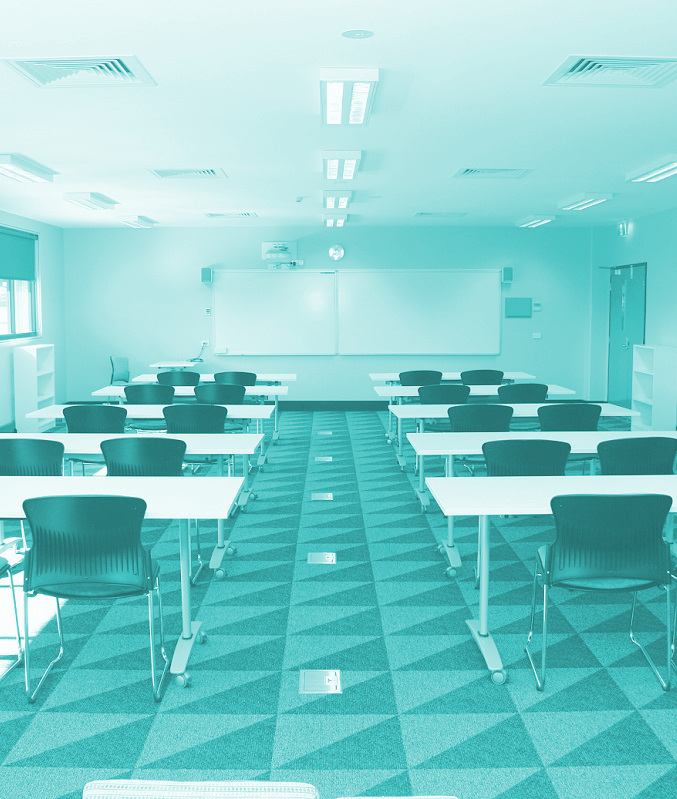 Internal documents suggest the NSW Government is moving to sell off 19 TAFE properties.
A document from NSW TAFE sent to NSW Skills and Tertiary Education Minister Geoff Lee in September last year has been obtained by reporters.
The letter seeks approval for the full or partial sale of 19 "surplus" TAFE sites during the 2020-21 and 2021-22 financial years.
It was characterised by the state's opposition as a "fire sale", with TAFE providing a "shopping list" of facilities to offload.
Mr Lee was grilled about the plan at a budget estimates session this week.
The minister said that while he could not recall the document nor a specific briefing about it, it must be an "early draft".
"To my recollection, I've never seen this document," Mr Lee told estimates.
"I'm sure the chief of staff may have briefed me about it, but it certainly hasn't been approved.
"I don't think there was enough detail in terms of the whole components of each one of those."
Opposition spokesperson for better regulation Courtney Houssos asked; "You don't remember being briefed on the sale of more than 10 per cent of your portfolio? Are you saying that hasn't happened?"
"We discuss campuses and the way that we deliver services every week in terms of this portfolio," Mr Lee replied.
Mr Lee was pressed by the opposition to rule out the sale of the 19 sites.
"It'd be silly for me to actually say anything in terms of what's going to happen in the future," he said.
"We'll consider each site and we regularly review our portfolio right across the state.
"Communities don't have to be concerned with the way we manage our portfolio of property. In fact, we're spending 100 times more investment in our infrastructure, so we'll consider things as they come along over time."
TAFE NSW managing director Steffan Faurby also denied knowledge of the document.
"The very best of my recollection, I certainly did not approve it and I cannot recall seeing this document before, no," he said.
"If it's a formal recommendation from TAFE NSW it certainly would have my signature on it."
Last month, "sensitive" documents leaked to reporters showed the NSW government has imposed a $3 billion land and property sales target on its departments, including education.
The state appears to have set the goal for government departments to "manage fiscal headroom and fund infrastructure".
"TAFE NSW understands that the cluster's contribution to the target is over and above divestments planned for asset recycling or other budget measures. TAFE NSW is required to meet this contribution commitment," the September 2020 document says.
The NSW Government has also been accused of slashing nearly 700 frontline TAFE NSW jobs, leaving campuses across the state unworkable and creating the conditions for privatisation.