Orange alert for TPP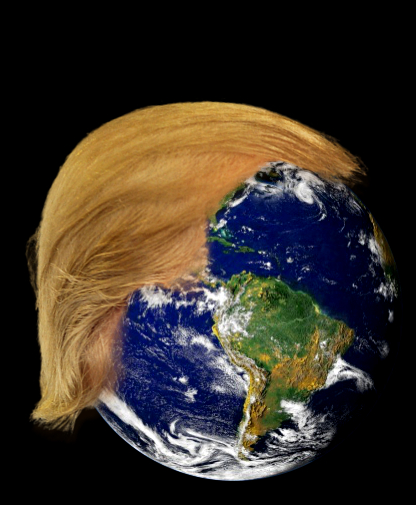 US president-elect Donald Trump has issued his strongest warning yet about TPP global trade deal.
Trump made the call in a Facebook video outlining key policy platforms, saying he had big concerns about United States' role in the Trans-Pacific Partnership (TPP).
"I am going to issue a notification of intent to withdraw from the Trans-Pacific Partnership — a potential disaster for our country.
"Instead we will negotiate fair, bilateral trade deals."
The TPP would be the world's largest trade pact, covering 12 countries across the Asia Pacific region responsible for over 40 per cent of global GDP.
Australia is an avid proponent of the deal, as was Trump's predecessor Barack Obama.
But in a move welcomed by those concerned about the TPP's strongly pro-multi-national provisions, Mr Trump and Hillary Clinton vocally opposed the trade deal during the US election campaign.
Prime Minister Malcolm Turnbull says his Government continues to believe that the TPP "is an important strategic commitment by the United States, but of course the new administration and the new congress have got to make their own assessment."
"It is very clear that from Australia's point of view that getting greater access for Australian exports, whether it is goods or services to those big markets, is manifestly in our interest.
"It is manifestly delivering more jobs, better jobs and stronger economic growth in Australia."
Labor's trade spokesperson Jason Clare said ditching the deal would be a good thing.
"The Government should give up trying to ratify an agreement that will never come into existence," he said.
"If the Government wants to pursue an alternative agreement that doesn't involve the US, it should use the opportunity to reinstate rules that mean companies have to look for an Australian first before employing someone from overseas — rules they signed away for six countries under the TPP."
Japanese Prime Minister Shinzo Abe says it is over.
"TPP is meaningless without the United States," and could not be renegotiated as "this would disturb the fundamental balance of benefits," he said.
Economist Harumi Taguchi says China will seek to fill the void left by the collapse of the deal.
China has been pushing an alternative - the Regional Comprehensive Economic Partnership (RECP), including Japan, India and Australia, but not the US, and the Free Trade Area of the Asia Pacific (FTAAP).
China's foreign ministry said this week it would push to conclude talks on the RECP, warning that free trade agreements are becoming "fragmented and politicised".
Malaysia's prime minister said Trump has the right "to make the policy decisions he thinks right".
Canada's trade ministry has indicated it is keen to continue to work on the TPP.
Tim Harcourt, an economist the University of NSW and former chief economist of the Australian Trade Commission, said it could be a good thing.
"It could [survive] if all 11 signed up, and in some ways it would get rid of some of the nasties that are typically not meant to be in free trade agreements, so it may actually be a better agreement," he said.
"Small, open economies like Vietnam, or Peru, Chile — those types of economies do very well out of these free trade agreements.
"It's probably Japan and the US who are the least keen of all the economies."