NT mining money missing
Print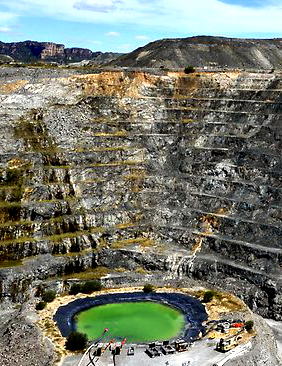 The Northern Territory Government has been accused of redirecting money meant for cleaning up old mines.
Lawyers say the Government may have breached its own legislation in the handling of millions of dollars collected from mining companies through the legacy mine levy.
The NT's CLP Government in 2013 introduced a 1 per cent levy on mining companies for the rehabilitation of legacy mines – covering costs normally borne by the taxpayer.
The estimated cost of cleaning up all the Territory's legacy mines is $1 billion.
The NT's Mining Management Act requires a third of the money collected through the levy go to the Mining Remediation Fund, with the rest to be used for the administration of mining-related environmental projects.
Figures from the Territory's Resources Department allegedly show that Resources Minister Ken Vowles, show that of $36 million collected in levy funds, one third has indeed gone into the Mine Remediation Fund.
But questions have been raised over another $6 million that appears to have gone into a central revenue account used for untied funds.
From this point, it is unclear whether that money has been funnelled to fund other parts of government.
The Government has also failed to clarify how an additional $18 million appropriated to the Mines Department was used.
Environmental Defenders Office principal lawyer David Morris says the legislation requires money to be used for very specific purposes.
"The act really requires a very close nexus between the payment of the levy and the rectification of environmental issues caused by past mining practices," Morris told the ABC.
"The current system doesn't allow you to decide whether the money is being spent correctly in accordance with the act, so there's a concern."
The NT Minerals Council says the levy was under the control of former CLP Government treasurer and mines minister Dave Tollner, and it has been unable to tell where the money has gone.
The current Labor Government, elected in August, has not been able to answer questions about the use of the taxes either.
The current government says it is considering reforms to ensure the fund achieves its intended purpose accountably.