New Hope seals old coal deal
Print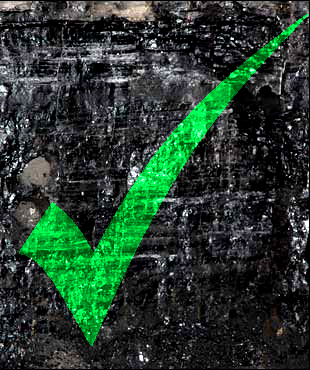 New Hope Group has secured federal approval for its $900 million New Acland coal mine expansion, ten years after it was first proposed.
The Queensland operation still requires several state-based approvals, including the mining lease, environmental authority and associated water licence, before any formal investment decisions can be made.
New Hope wants to increase New Acland's annual production of thermal coal to 7.5 million tonnes, and its managing director Shane Stephen says the federal environmental protection and biodiversity conservation act (EPBC) approval demonstrates that it has the environmental credentials required.
"It's positive news for the local community as it provides optimism for the continuity of operations at New Acland and the increased economic activity associated with the construction of the project," Mr Stephen said.
The project is expected to create up to 260 construction jobs, as well as ongoing work for up to 435 people directly and 2300 indirectly, and $12 billion economic benefit over the project life to 2029.
Mr Stephen said the announcement will bring "some degree of comfort" to the hundreds of local employees who depend on the mine.
"Our 300 direct local employees and 500 contractors have been anxiously awaiting federal and state approval of this project for many years," Mr Stephen said.
"Whilst we welcome the federal EPBC Act approval, timing of state approvals is absolutely critical as the current mining lease is running out of resource and a considerable amount of construction activity is required to enable access to Stage 3 coal."
Queensland Resources Council (QRC) chief Ian Macfarlane – the former federal industry minister -said the approval was welcome relief.
"This project has been scrutinised by both state and federal governments, and has held up under the scrutiny of experts to meet some of the highest environmental standards in the world," Mr Macfarlane said.
"We now call on the state government to do its part to help New Hope gain the remaining critical approvals before the current resource runs out."