New head for Snowy Hydro
Print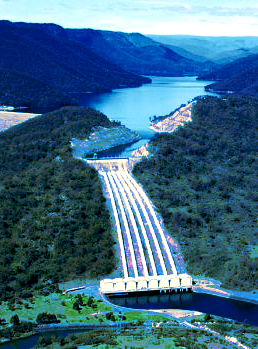 A veteran of the New Zealand energy game has been appointed CEO of Snowy Hydro.
Dennis Barnes is now in charge of one of Australia's most significant infrastructure enterprises - Snowy Hydro Limited.
Mr Barnes was Contact Energy CEO in New Zealand from 2011 to 2020, and was brought on board at Snowy Hydro to replace Roger Whitby, the company's acting leader since Paul Broad left suddenly last August.
Finance minister Katy Gallagher says Mr Barnes will continue the company's push to build Australia's largest renewable energy storage project.
"Dennis has demonstrated strong leadership qualities in the energy sector," Ms Gallagher said.
Climate change and energy minister Chris Bowen said it is a pivotal time for the organisation.
"The work of Snowy Hydro over the next few years is crucial to Australia's efforts to reach net zero by 2050 and its operations and strategic direction align with Mr Barnes' previous experience leading the development of renewable energy projects," Mr Bowen said.
"He'll be tasked with overseeing key projects, such as Snowy 2.0, its connection with HumeLink and the Hunter Power Project.
"Snowy Hydro operations are crucial to Australia's transformation to a cleaner, cheaper and more secure energy system."
Mr Whitby will return to being Snowy Hydro's chief operating officer when Mr Barnes enters the CEO's office on February 1.