New faces line up for water board
Print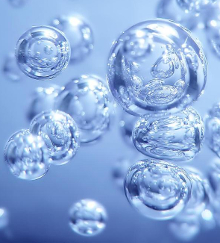 The Water Industry Alliance (WIA) has a new Board of Directors.
Following the water lobby's AGM last week, a nine-person Board of Directors was elected.
Judith Bradsen from Cowell Clarke, TRILITY's Robran Cook, Keith Downard from Tonkin Consulting, Michael LeVene from APC Integration, SA Water's Jim McGuire, Andrew Sarich of RPC Technologies, Fyfe's Philip Verco, Alister Walsh from Waterfind Australia and Senteks' Tim Waterhouse now make up the top level of the industry alliance.
"The Water Industry Alliance has a strong track record of attracting outstanding individuals from industry to participate on the WIA Board and shape the strategies carried out for industry," WIA's CEO Andy Roberts said.
"This year saw a strongly competed election at a well-attended AGM that has once again formed a very well equipped and professional Board to guide the WIA through 2015."
Mr Roberts said that he is looking forward to working with the directors over the next 12 months "to drive the next level for the water industry and am heartened at the quality of the people committing time to the industry".
"We would also like to thank the previous directors for their contributions, some of which have served for many years."
Waterfind's Alister Walsh said that "WIA's efforts to promote the Australian water management business acumen beyond the country borders has been and will continue to be instrumental for creating a strong and sustainable industry and business environment".
"I look forward to working with this group of highly achieving and performing professionals. I am a keen advocate of pushing water markets in Australia into the next evolutionary step and the way to achieve this is by creating a holistic approach, looking at all the interdependencies between water infrastructure, water and food security policies, water management technology and services and soil management," Mr Walsh said.
Formed in 1998, the Water Industry Alliance ensures that Australia's solutions and products are showcased worldwide and stimulate markets by promoting awareness of policy, management and technology solutions.
The WIA members include international water companies, national and local companies.