New bid revives Ausgrid option
Print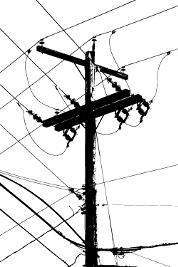 Local bidders have made an unsolicited offer for a 99-year lease on Ausgrid.
In a sign of progress on the privatisation deal blocked by Treasurer Scott Morrison last month, a consortium including IFM Investors and AustralianSuper have submitted a multi-billion-dollar proposal for a 50.4 per cent stake in NSW's electricity pole and wires.
Details of the bid remain confidential, and the NSW Government is not expected to make any serious decisions until late this year.
"If we are ultimately successful, [we] intend to manage the asset in a responsible, considered manner over the long term," said chief executive of AustralianSuper Ian SIlk, and chief executive of IFM investors Brett Himbury, in a joint statement.
Premier Mike Baird has been pushing to sell the public power supplier to drum up funds for infrastructure projects, but his efforts were recently dealt a blow by Treasurer Scott Morrison's intervention.
Morrison blocked the Ausgrid sale in August citing "national security concerns" with the Hong Kong-based bidders.
The Electrical Trades Union has been opposed to the sale of Ausgrid to anyone, saying it will only bring higher prices, reduced services and job losses.
"The Federal Government has been advised that it is not in Australia's national interest for Ausgrid to be sold off to a private entity, and our view is it doesn't matter whether that buyer is a Chinese company or an Australian super fund, the risks remain the same," ETU secretary Steve Butler said in a statement.
"AustralianSuper and IFM Investors need to make a public commitment that iron-clad five-year job guarantees for all Ausgrid workers are part of their proposal."