NBN report makes big calls
Print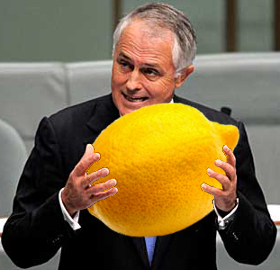 A joint federal inquiry has called for a drastic overhaul of the NBN.
The year-long inquiry, chaired by government MP Sussan Ley, has published its 210-page report, available here in PDF form.
The probe has painted a dark picture of the national broadband network, making 23 detailed recommendations.
The five Liberal members of the inquiry - including Ms Ley - issued a dissenting report in defence of the government's rollout strategy and NBN Co's execution of it.
The government members said that "on all measures, Bill Morrow and the rest of the executive team at nbn have done a phenomenal job in turning the company around", and warned that any attempt to fix the flawed network would come with serious costs.
The joint NBN committee also featured seven ALP members and one representative each from the National Party, Team Xenophon, Greens, One Nation and an independent.
The Nationals' Andrew Broad MP did not sign the government's dissenting report.
The rest of the committee made bold recommendations, chief among which is calling for fibre-to-the-curb as a minimum standard – an existing ALP policy.
The second big call from the committee is for the "Australian Government [to] commission an independent audit and assessment of the long-term assumptions underpinning NBN Co's financial projections and business case as set out in the Corporate Plan 2018-21".
NBN Co is facing increasing market and financial pressure, and has been looking for new options to meet 2020 revenue targets that may otherwise be unachievable.
Another recommendation is for "clear information" to be published "about the maximum attainable Layer 2 speed of NBN infrastructure/services on a per premise basis".
NBN Co has refused to reveal this information, while customers continue to complain that their connections are unable to sustain adequate speeds.
The committee wants consumers and retailers to be protected from the issues of the NBN rollout.
"The committee recommends that the regulation of broadband wholesale services be overhauled to establish clear rights and protections for suppliers and end users of NBN broadband services," it said.
"This framework should include: service connection and fault repair timeframes; minimum network performance and reliability; and compensation arrangements when these standards are not met.
"The committee requests that the Department [of Communications] brief the committee on progress in developing these protections by December 2017."
The government says it has a range of initiatives to fix the problems, but "most of them" are "at just the earliest stage of implementation".
A central call from the report is for access to more information across all aspects of the rollout.