NAB sued over creditor link
Print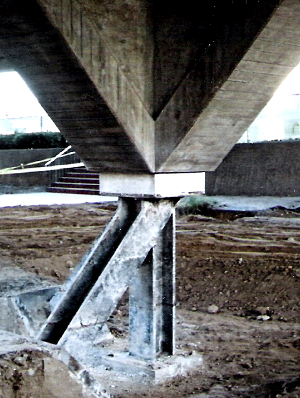 NAB is facing a potential $74 million lawsuit over the collapse of a construction firm.
Short-changed creditors have successfully applied to the Federal Court to appoint a special purpose liquidator to look into the NAB's role in the 2013 collapse of Walton Construction.
Liquidators will look at the relationship between NAB and restructuring advisory firm, the Mawson Group.
The group allegedly put a complex set of changes to Walton Construction in place just weeks before its collapse.
The changes effectively removed $18 million in unsecured NAB loans to Walton, meaning the bank lost nothing when the company went into liquidation.
Walton Construction was a major figure in the building industry in Queensland, Victoria and New South Wales, until it went into voluntary liquidation in 2013 with tens of millions of dollars in debt.
Disgruntled creditors say there appeared to be close collaboration between Mawson and NAB.
In a related case last year, Federal Court Justice Roger Derrington noted that close relationship.
"The 'restructuring' service provided by Mawson was for the purpose of advancing the interests of the NAB," he said in his decision.
He also found Mawson "received substantial fees for its services".
The Mawson Group's lawyers have defended the company's actions.
"Our clients are confident their conduct has been proper and lawful," they told the ABC.