Markets race to golden aisle
Print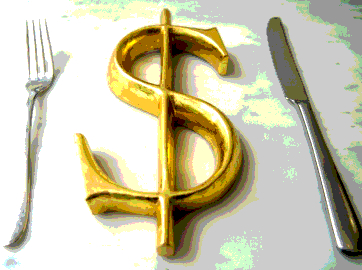 Woolworth's is getting serious on its move into banking.
The supermarket giant has secured a new trademark; 'Woolworths Money'.
The new brand gathers up its disparate services under a single umbrella, covering loans, credit cards, deposits, savings, insurance and investments.
It comes just weeks after Woolworths signed a deal with Macquarie Bank and VISA to deliver their consumer products within the retail group.
The power-play into the finance sector hit a hitch, when it was revealed that Woolworth's had inappropriately used the word "banking" on its websites for over two years without a license to do so.
Old rivals in the food sector, Coles and Woolworth's are in the middle of an arms race to make their names in money.
Coles will soon offer personal loans and credit cards through its partnership with GE Money, and has launched a new 'mobile wallet' loyalty system for customers.
Both supermarkets are rumoured to be looking at membership of the Financial Services Council, which would give them greater access to wealth manager and political lobbies.
They are fitting into a mould set by Tesco, Britains's largest retailer.
Tesco Bank has been running for a number of years in the UK, generating $350 million in profit for 2013-2014.